My family scored the Five'r Pass on our trip to Branson, Mo. It included five attractions at one great ticket price that provided a marvelous mix of the best Branson entertainment. Below is a list and descriptions of the five attractions included in the Five'r pass.
Want more ideas of things to do with kids in Branson, MO? Check out my blog post 60 Epic Things to do wiht Kids In Branson, Mo (Photos Included)
#1 Boardwalk Aquarium
Check out www.AquariumattheBoardwalk.com to learn more about this fun aquarium and purchase tickets. I hope that you will leave enchanted with a new appreciation for what we can do together to keep our oceans thriving.
What else is cool about Aquarium at the Boardwalk? Check out these fun facts:
An impressive 55-foot-tall, 34-ton stainless steel sculpture of a Great Pacific Octopus greets you when you arrive at the Aquarium. It was designed to reflect its surroundings, mimicking how a real Great Pacific Octopus is able to camouflage itself in its environment.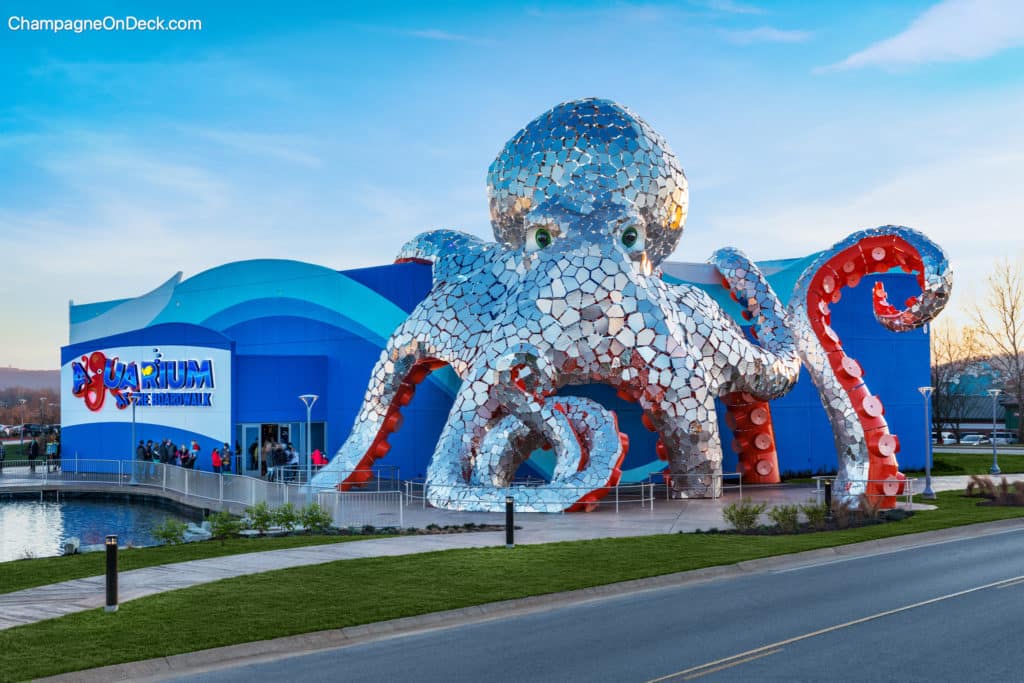 More than 7,200 individual sea animals and 250 species make the aquarium their home.
A Trompe L'oeil (trick-of-eye) mural was created for the aquarium by world-renowned artist John Pugh. Check it out on the exterior wall of the Aquarium that faces Glory Road.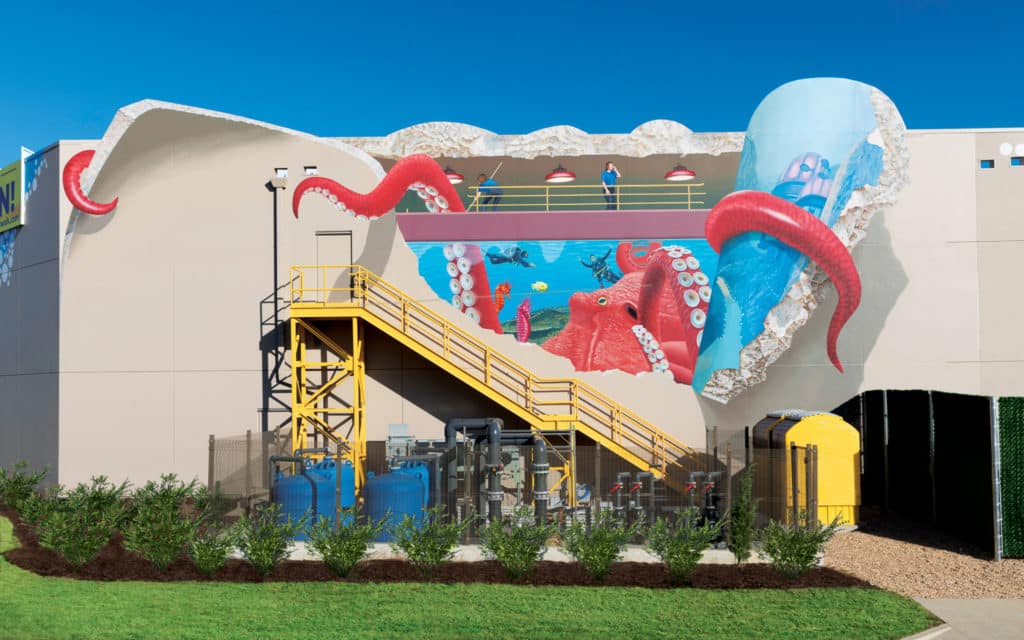 Inside the Aquarium's Bloom Room, you'll experience an immersive experience in which mirrors give the illusion that fish are swimming around you in every direction.
Original music for each of the worlds in the Aquarium was created by Emmy-nominated composer Jay Flood and makes each zone an even more unique experience!
Dozens of seahorses live at the Mermaid Palace. The aquarium has a much larger collection of seahorses than nearly all other aquariums!
#2 Shoot for the Stars Miniature Golf
Become a star at Shoot for the Stars Mini Golf. While putting through palm trees and paparazzi, you'll take the 18 steps to becoming one of Hollywood's elites. Everyone in our party got at least one hole in one! Do this in the morning or later evening to avoid midday heat.
#3 Hollywood Wax Museum
You can't miss the Hollywood Wax Museum Entertainment Center in Branson. Yes, it's the building on Highway 76 being climbed by a giant Great Ape! If you want to get up close and personal with your favorite stars and pose for fun pics with them, the Hollywood Wax Museum is definitely the place for you. While there, you'll also get the scoop on their pets, pet peeves, and accomplishments. Learn more about Hollywood Wax Museum Entertainment Center at www.BransonWaxFun.com.
My Readers receive $2 OFF ALL ACCESS PASS
#4 Castle of Chaos
Next, you'll enter a virtual world and test your shooting skills while inside the Castle of Chaos, a 5D adventure. Shoot for highest score during the game. I can proudly say, that I ranked 2nd place in my group!
#5 Hannah's Maze of Mirrors
Finally, you'll score big if you're "The Chosen One" at Hannah's Maze of Mirrors, where Princess Hannah of Savannah is awaiting rescue. You'll need to find your way through 288 potential turns among hundreds of mirrored walls and archways and some areas where you see infinite reflections in every direction. Can you discover the princess hidden within Hannah's Maze of Mirrors?
https://champagneondeck.com/things-to-do-with-kids-in-branson/