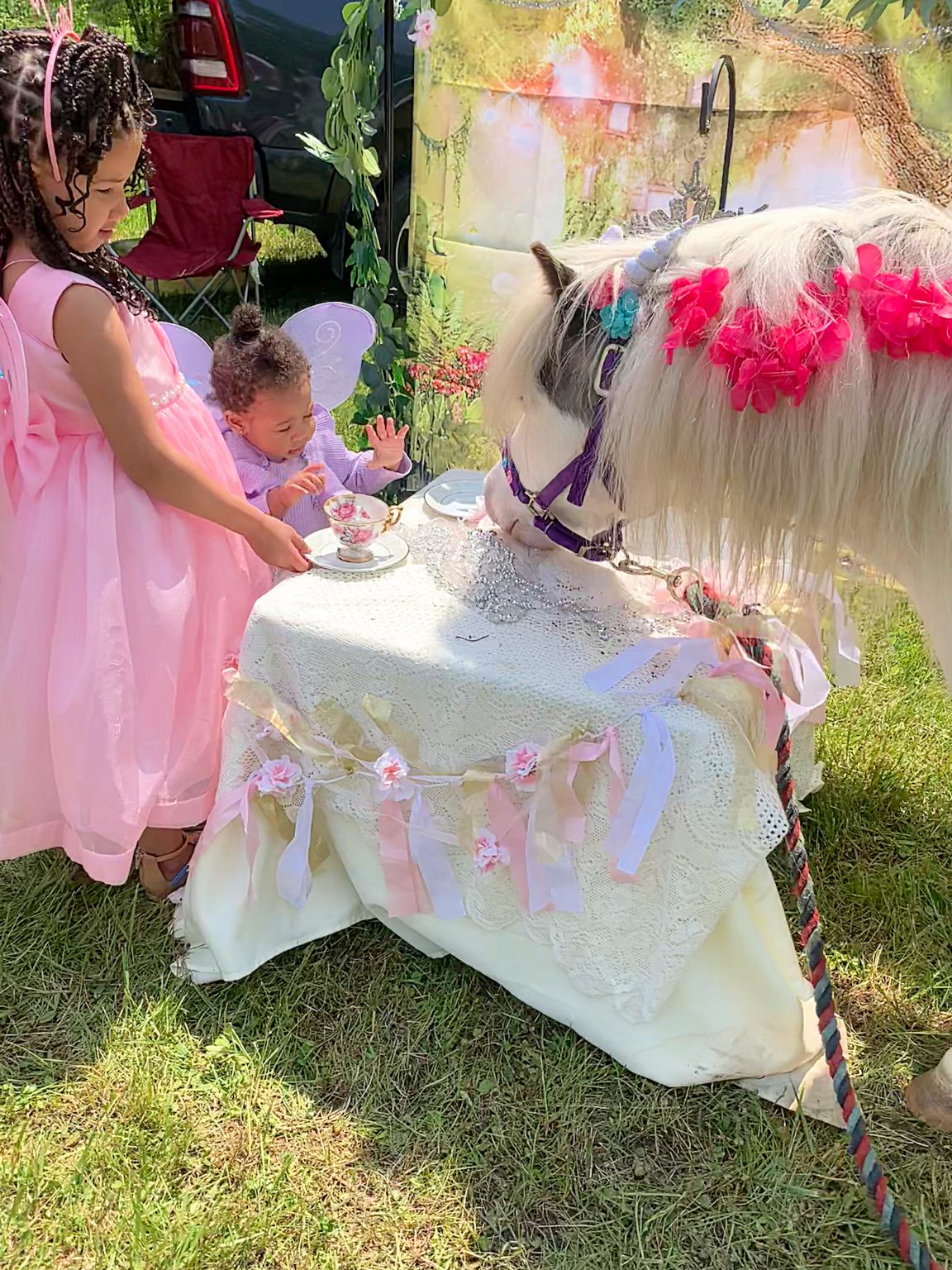 The road trip finally happened. I had been planning this weekend road trip for months. It started when I learned about Unicorn World (check out my Instagram) during the winter months and grew into a weekend road trip after I learned about the Central Indiana Enchanted Fairy Festival - High Seas Adventure that was happening the very same weekend.
I don't know if that was by luck or what, but it made for a memorable experience for myself, my daughter, my mom, and my niece.
If you are unfamiliar with the Central Indiana Enchanted Fairy Festival, it is an annual event that celebrates all things magical and enchanting. It's a festival that brings together people from all walks of life who share a common love for fairies, fantasy, and folklore.
The festival features a variety of activities and attractions that are designed to transport visitors to a mystical world. There are vendors selling everything from fairy wings and costumes to fairy houses and licorice. Visitors can browse through the stalls, shop for unique gifts, and even get a palm reading done.
The festival was held in the beautiful city of Avon, Indiana at the Aquatic Park Avon, 753 S County Rd 625 E.
The World Record for Fairies
Our weekend began with our drive to Avon, Indiana on Saturday morning. We got started a little bit later than expected and missed the World Record event. The event was to capture the World Record for the most fairies gathered together at the same location. This event was separate from the Enchanted Fairies Festival but was a part of the festival.
To be considered a fairy, at minimum each person had to wear a tutu, have a wand, and wear a set of fairy wings. You also have to have registered ahead of time for the event - which had no cost associated. Although I was a little sad that we missed it, we were still able to see plenty of costumed people while at the Enchanted Fairy Festival.
Fairy Wings | A Must Have
While my mom and I planned to be officially dressed as a fairy with the girls, it didn't go quite as planned, so we weren't dressed. However, my mom did wear fairy wings with the girls and we got my niece dressed really nicely.
With the weather being a little cooler than I expected, I didn't put my daughter in her intended dress, but it worked out just fine. She simply wore matching wings with her travel outfit. I'm so glad that I grabbed several packs of fairy wings and a pack of wands while I was at the Dollar Tree because they came in handy and made for a festive time. Those few accessories really helped us set the enchanted fairy mood for the day.
Arrival at the Enchanted Fairy Festival
As we arrived to the event, we all grew pretty excited because we could see all the people dressed in costumes, the various tents, food trucks, etc.
After we parked, we got the girls ready and headed into the festival. There were so many opportunities to take photos at selfie stations and with others dressed in costumes.
I appreciated that there were so many vendors there selling wants, tutus, fairy crowns, etc. So if you arrived and didn't come prepared, you could easily purchase something and get dressed, and have a great time.
As we continued to walk through the festival there were so many fun activities going on. For example, my niece rode a horse, and both my niece and daughter sat on a unicorn and also had tea with the unicorn (haha).
From there we watched a few shows, took photos with Sprout, ate ice cream from the dragons, and danced around the stage. It was simply a fun and magical time. We had never experienced anything like it and have plans to attend again in the future (all dressed up).
Headed Out to Our Hotel
Once we had fairied ourselves out, we were ready to check into the room, get changed, and relax a little bit. What I appreciated about the Enchanted Fairies Festival is that they had their bases covered. A block of rooms at the Holiday Inn Airport Express was reserved with a discount for those who were coming from out of town.
It was very cute to see the little fairy house demo upon checking in.
The hotel itself was very nice and they offered a complimentary, hot Express Start Breakfast Bar. Breakfast included everything from scrambled eggs and biscuits and gravy all the way to their signature cinnamon rolls and Smart Roast coffee.
Final Thoughts
Overall, we had a delightful time at the Central Indiana Fairy Festival. I'm so glad that I found out about this event and that we were able to attend. We certainly plan on attending again in the future; hopefully, we will get our tickets in time to participate in the Fairy Tea.
Visit the blog for more photos:
https://justbrennonblog.com/blog/central-indiana-enchanted-fairy-festival-review-a-summer-festival-must