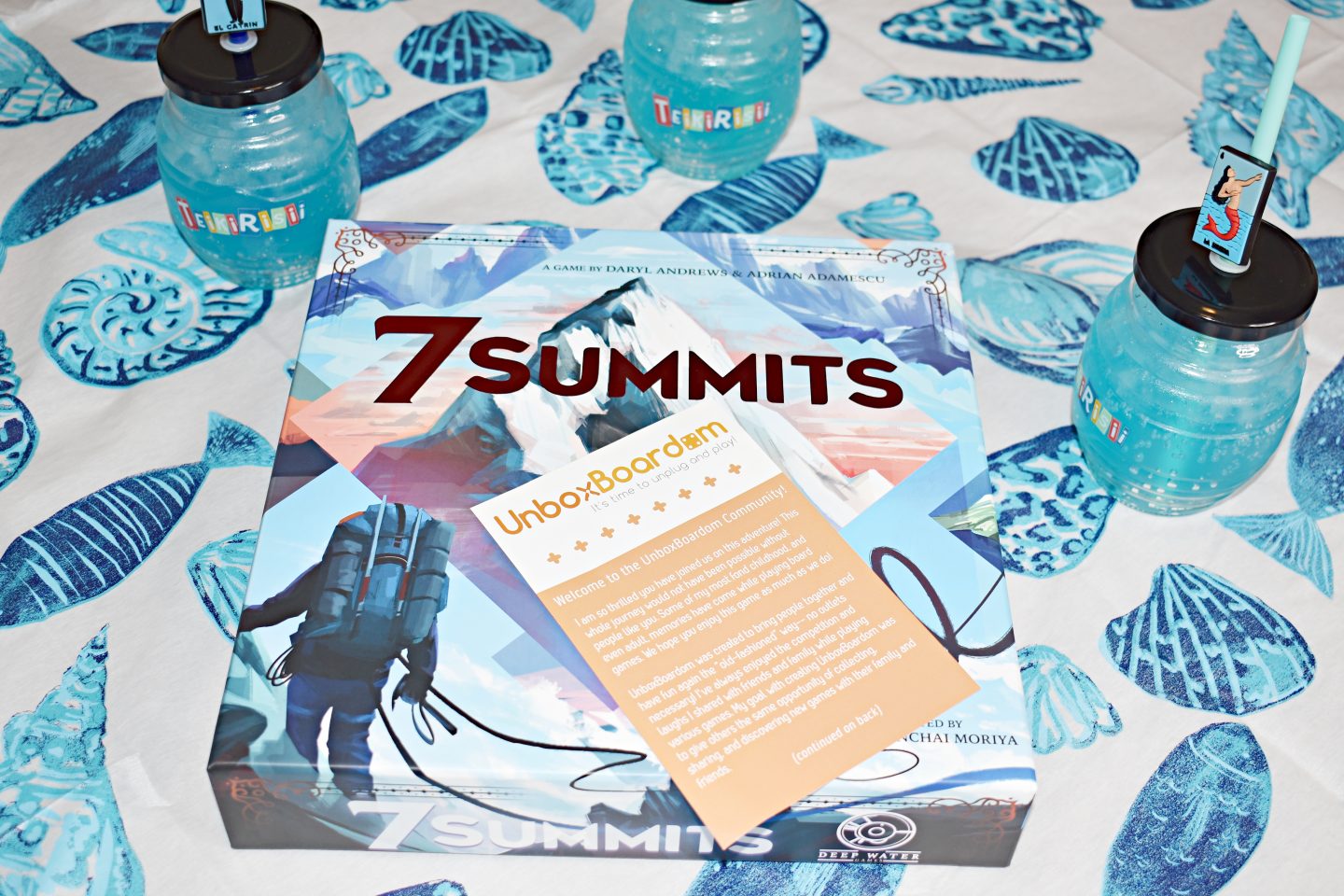 Recently, I sat long and hard and thought about ways that I can better connect with my tween son and teen (almost adult) son. One of the ways that I decided to do this was by bringing back family game night.
Family game night is an opportunity for families to bond, spend quality time together, and have fun. With this in mind, my goal was to find a way to connect with them, have some fun quality time together, and get them away from the screens.
However, the problem was that I wanted us to play new games that we don't already have, but I didn't want to go researching which games to get. Thankfully, I learned about UnboxBoardom, and my problem was solved.
What is UnboxBoardom?
Unboxboardom.com is a website that provides a monthly subscription service for board games that are handpicked by their team of experts. With a variety of games for all ages and interests, Unboxboardom.com is a great way to enhance your family game night experience because you don't have to worry about researching which games to play.
Instead, the team at Unboxboardom.com does it for you. Their selection of board games is diverse, catering to different ages, interests, and skill levels. The games are also selected to promote family bonding and create lasting memories - which is exactly what I wanted to achieve.
For the March subscription box, I received an email with three game selections along with descriptions of each game. My three choices were 7 Summits, Station Master, and Art Decko. With our adoration for travel and adventure, it made sense to select 7 Summits.
You may enjoy reading about the game - Watch Ya Mouth 90's Edition Game Night
What is 7 Summits?
7 Summits game is an exciting board game that teaches players about geography, culture, and teamwork. It's perfect for family game night as it provides an opportunity for parents to bond with their children while learning something new.
Helloooo 7 Summits!
The game is designed for children aged 8 and above, but it can be enjoyed by the whole family. The objective of the game is to climb the highest peaks on each of the seven continents while upgrading your equipment and advancing your skills. The first team to do so wins. The game may be easy to learn, but it requires strategy and teamwork to win.
Want FREE Shipping on your first box? Use Promo Code: USFAMILY at checkout!
How to Play 7 Summits Game
As you begin the game you are starting off as a team of world-class mountain climbers. At the beginning of each round, a dice will be rolled and assigned to each peak. On your turn, you will take the die on the mountain you want to climb and move that number of spaces. If you are feeling adventurous, you can press your luck and re-roll your chosen mountain as well as a "danger die".
Depending on the roll of the danger die, you will either get to continue ahead on the summit, move back spaces, or at worst, an avalanche occurs and you have to start over on the mountain! Good luck! Once at least one hiker has reached the top of each mountain, the player with the most points wins!
Creating a Fun and Engaging Atmosphere
Now, that we covered the basics, let's chat about some extras.
While you can just whip out the game on the tabletop, I would challenge you to be more intentional and create more of a fun and engaging family game night atmosphere. This could include going all out and having or theme or just keeping things comfortable and fun with a
few decorations, food, drinks, and perhaps some music playing in the background.
For us, I shopped our house and pulled out a tablecloth left from last summer, along with the party jars that we hardly ever use. I also ordered us a pizza, whipped up some candy, and fun colored drinks.
Going just a tad bit above and beyond will help create a fun and relaxed atmosphere for family game night. Wouldn't you agree?
Final Thoughts
In a nutshell, families that are adventurous and enjoy traveling would really enjoy this game because it may seem relatable as it teaches geography, culture, and teamwork. Not only this, but everyone receives the benefits associated with family game night including improved communication, teamwork, problem-solving skills, and quality time spent together.
Signing up for Unboxboardom.com is easy and straightforward. Simply visit their website and choose a subscription plan that suits your needs. You can choose to receive a box monthly, bi-monthly, or quarterly.
After selecting a plan, enter your shipping and billing information, and wait for your box to arrive at your doorstep. You can cancel or pause your subscription at any time.
Thank you US Family Guide and UnboxBoardom for partnering on this post.
Visit the original blog post for all photos of the night.