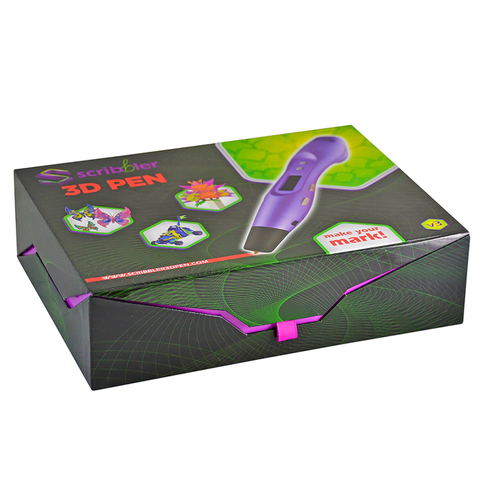 My children are both really into art and anything that relates to it. They are always looking for a piece of paper and a pencil so that they can draw something. That's why when I was given the opportunity of receiving the 3D Scribbler for the purpose of review, we were all excited. When we opened the box, my first thought of the Scribbler was that it was very much like a hot glue gun. I told my children to be very careful and I only allowed my 13-year-old to handle it, I didn't want to take a chance on my 7-year-old getting hurt. The Scribbler was very easy to use. I honestly didn't assist the children in any way, they were able to figure out exactly how to use it.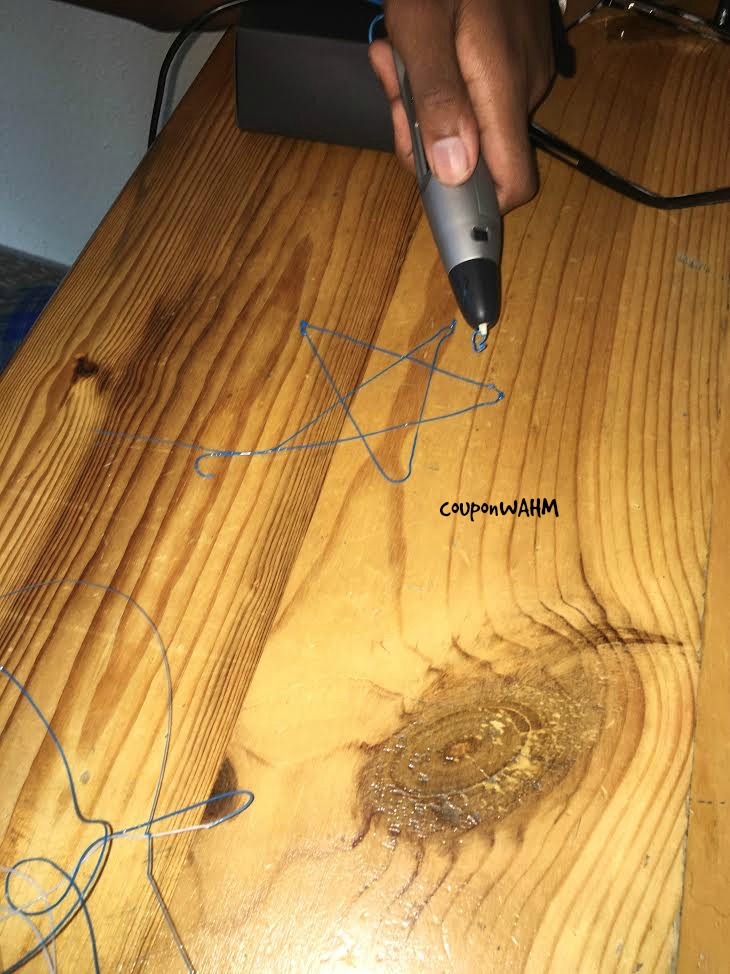 My son thought it was awesome how easy and creative he could be when using the 3D Scribbler. Although it came in Red, Blue, and White, my son chose to use blue because it's his favorite color. .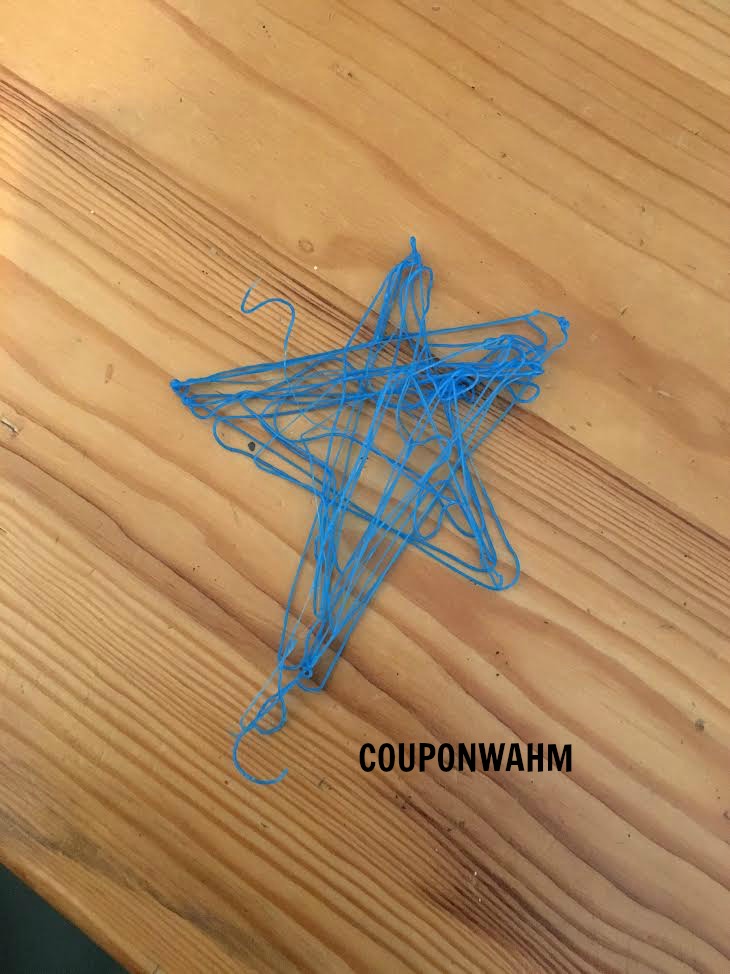 So you may be wondering WHAT IS SCRIBBLER 3D PEN? Scribbler 3D Pen is a tool for the creative minds of our generation. It allows you to build 3D objects from the ground up; build any and everything you can imagine with ultimate ease and precision. Scribbler 3D Pen has been significantly improved upon as compared to other models that already exist on the market. Art has been around since the dawn of time. Drawings; paintings; sculptures; it's all a way to express our love, emotion, and feelings. And now, thanks to the Scribbler 3D Pen, we have a tool for the creative minds of our generation. Lightweight and easy to use, our 3D pen allows you to build 3D objects from the ground up with ease and precision. Want to make a jet fighter? You can do that. Do you love unicorns? You can make that, too. The Scribbler 3D Pen comes with a unique speed control function that allows you to adjust plastic filament output so you can get the finer details in your art projects. If you're looking to add to your art kit or just want to expand your creativity, there's nothing quite as fun and unique as the Scribbler 3D pen.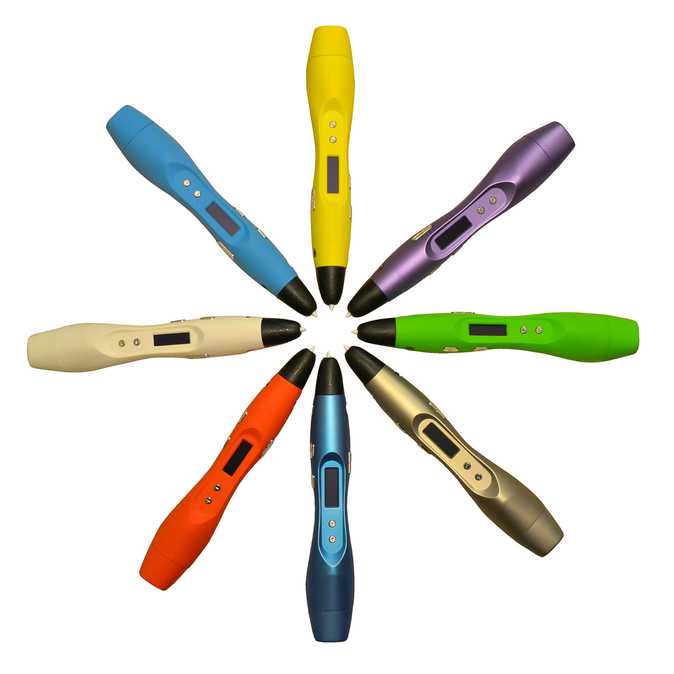 HOW THE SCRIBBLER 3D PEN WORKS The Scribbler 3D Pen uses filaments that you can extrude out of the nozzle/tip once they've been heated. As it exits the pen, it instantly cools and solidifies as you begin drawing your creation. This allows it to create a strong, stable foundation so you can continue building along the way. *AMAZING 3D CREATIONS: Create unique and fantastic 3-D art straight out of your imagination. Draw vertically, or horizontally, or make up your own style! You'll find that the only limit for your 3D pen is your own imagination. Scribbler 3D Pen V3 is the NEWEST MODEL of 3D pen and includes all the latest features: LARGE OLED screen which gives the user complete control over all details of their drawing experience from temperature and feed settings to material type options. *3D ART MADE EASY: The Scribbler 3-D Drawing Pen is lightweight, easy to manage, and lets you release the perfect amount of filament for precision crafting and art. It also won't jam due to the premium unclogging feature. You can use ABS, PLA, FLEXIBLE, WOODEN, BRONZE, and COPPER plastic filaments with our 3D Pen! *KIDS AND ADULTS WILL LOVE OUR SCRIBBLER 3D PEN: Whether you're an experienced artist, novice crafter, or exited hobbyist, the Scribbler 3D Pen is great for people of all ages. The best toy for boys or for girls, and a great gift for men and women who love tech or artsy toys, this is one pen you absolutely need! The pen comes with 3 FREE LOOPS of PLA plastic filament, fume-free!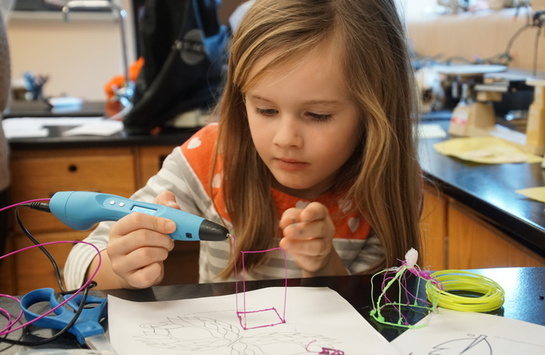 EMBRACE YOUR CREATIVITY The art 3D pen is more than your average paintbrush, pencil, or watercolor; it's a truly unique art tool that allows you to create dragons, ships, superhero logos, and so much more. Give in to your creative side and make something that truly wows people. Safety functions include Ceramic Nozzle - much safer compared to copper nozzle from other manufacturers; automatic shut-off after a couple of minutes of non-use for your safety. The Scribbler 3D Pen Package includes Scribbler 3D Pen V3 in the selected color. USA Power Adapter UL Standard. 3x 1.75mm PLA Filament in different colors,10 feet per loop. Easy-to-Follow Instructions.
https://couponwahm.com/the-scribbler-3d-pen-brings-out-the-creativity-in-kids-save-35/