We had a great time at the Scarborough Renaissance Festival last weekend. I could spend each weekend there, in full costume, just seeing all the different sights and eating. One day really doesn't cut it!
*Disclaimer: My family was hosted in exchange for writing reviews and sharing about our experience at the festival. All opinions are strictly our own. We were not otherwise paid or endorsed.*
I spent a lot of time and effort in creating our costumes for the event. We loved seeing everything from shows to the vendors. I will say the kids were a bit worn out and the eldest was being a grouch the whole time... But he is 13, so I blame those teen rebellion genes on that.
My oldest daughter loved the ride, Barrel Bedlam. He promised to give her the insane version at her request. I was thinking she might not be able to walk straight after that ride, but she has amazing talent for keeping her balance!
I love the old-style village look. Each road you walk is set up to really immerse you into the feel on medieval times!
I love seeing other cosplayers! This guy really went all out with his. I had wanted to get my photo with him, but happened to be in line for food when he passed by. I'm so glad my husband snapped this photo instead. Some people invest a lot into the costumes they were. They also embrace their characters. It really makes the experience all the more fun.
Some artisans do more than just sell their handmade goods. They also show you the process in which they make them. This glassblower, for instance, showed how he crafted the beautiful bulbs and goblets in his shop with a demonstration.
We happened to catch the parade as well. They have a great array of actors that participate, showing many eras of costumes as you can see.
We tried several types of foods. Sadly, by the time we got to the crepes that I love so much, the wait time was at least 30 minutes. But we did try the Lemon Chill. Quite the tart treat. I loved the smoothies they serve. My husband had his favorite - turkey leg. Dressed like a Viking and chowing down on one of those, you really do feel like you have been transported back to their age. We got the kids root beer floats too. It was a hot and dusty day, so it made a great treat! As did the ice cream we had...
As for shopping, I finally have my own cup! With the attaching strap to wear it on my costumes and the lid. I didn't get to use it there as the dust blowing through the area filled the cup. But I'm looking forward to using it at home as often as I can! The dragon design I chose is one she rarely makes, so it was even more special.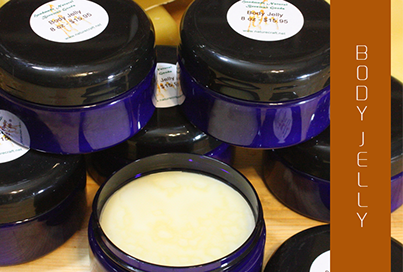 My husband also grabbed some Beard Buzz and Dragon Jelly from a vendor with a great variety of homemade beeswax products. The Dragon Jelly is to help with his incredibly cracked hands from work. The Beard Buzz was to help his beard be smoother and less irritated. Everything this guy makes is as simple as he can get it to ensure you aren't getting unnecessary oils and chemicals. I've been using the dragon jelly on my legs after shaving and I love how it feels. You can check out their products HERE. He is Nature Craft online.

Bathroom lines for women had some so desperate that they ran into the mens room... My husband was startled by one such woman. If you even THINK you need to use the restroom, and you are of the female variety, then you better go get in line immediately! Don't wait until you are dancing in the line and hoping you won't wet yourself.
Next weekend is one I'd love to try next year - Live the Fantasy! Fae folk come to life during that weekend. They have a Fairy Initiation Ceremony as well as the Spring Celebration. They will also have the Deaf Day this weekend!
What are you thoughts? Have any of you gone yet? Or are planning to? I'd love to hear from you!