I have received passes for free in exchange for my assistance with promoting the event. #ad
Do you like basketball? Do you like being entertained? This past weekend hubby, myself, and another couple made the trek to Downtown Atlanta to State Farm Arena on one lovely Sunday afternoon. After weeks of texts going back and forth between us, we set a time to meet and start on our adventure. Fighting traffic and lots of activity usually surround one of the busiest cities in the world. What happens next is to come.
After seeing and hearing all of the proud families walking and heading to their seats, I thought about more and more why everyone loves Harlem Globetrotters. There was nothing but smiles to be seen from miles away on adults and kids faces. After attending a game last year, there was something different about it this time. Not just because of the company, but little did I know, there was a celebration included.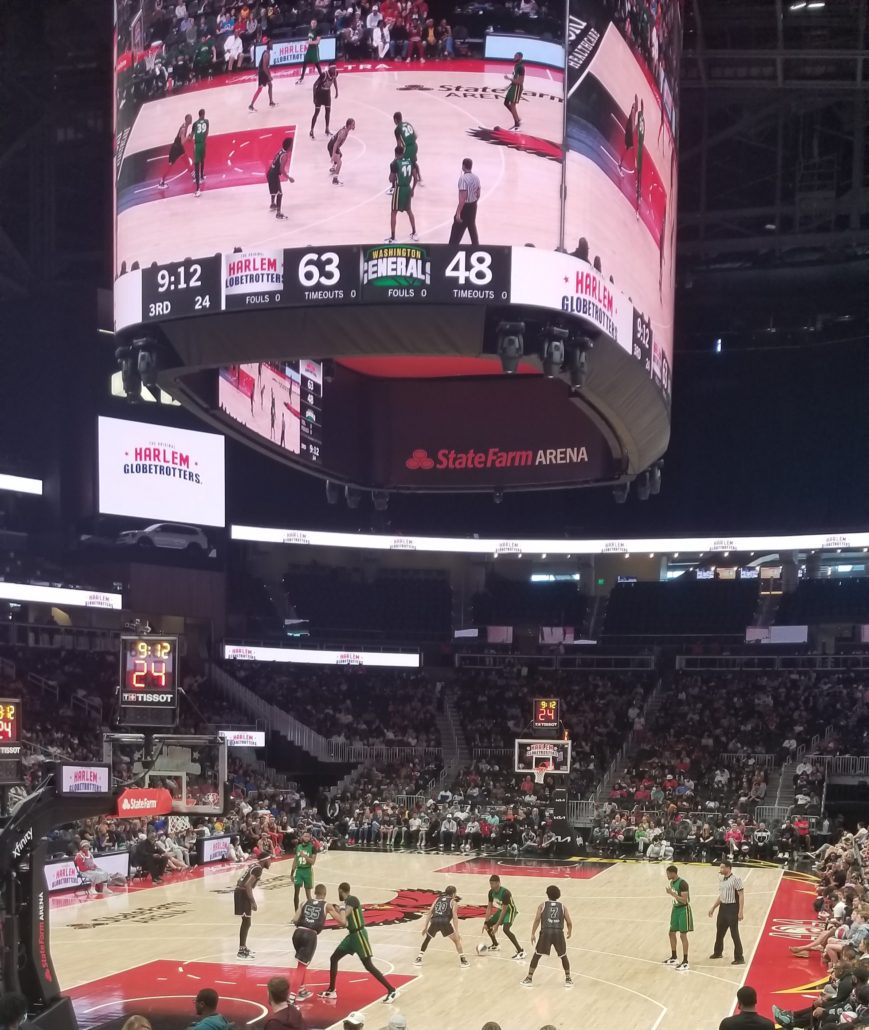 Celebration Time
Harlem Globetrotters have been around for some time and this year for their #spreadgame campaign, they celebrated the life of Curly Neal, who had played 22 seasons as #22 with the Harlem Globetrotters. I have seen them when I was much younger and being able to be at a game they celebrated a man who was at one of the first games I have ever attended.
Spread Love
Harlem Globetrotters spread love wherever they go. A family-friendly event that everyone needs to experience at least once in their lives. They celebrate all of the team members and do not discriminate. All types of players of varying skill levels take the floor. It is a game and a show in one, so there are always laughs included for free.
About Harlem Globetrotters
Bringing world-class basketball showmanship to arenas all over the U.S.
SpreadGame is what the Globetrotters do best; it's what they've done best for 95 years. Bringing light, laughter and love on the court that extends off the court in the smiles families bring home or the stories fans tell their friends.
SpreadGame is excellence shown through basketball wizardry night after night, and demonstrated through years of commitment to unsurpassed entertainment.
The Globetrotters SpreadGame through every slam dunk, killer pass and magic fadeaway; and through every smile for a child and every achievement within the communities they visit.
Discount Tickets
Light, laughter, love. Hope. SpreadGame. Don't miss out – Save up to 20% with Promo Code: USFAM
https://www.harlemglobetrotters.com/world-tour/schedule
See why everyone loves Harlem Globetrotters. Once you experience them you will love them too.
---