Step Back In Time at The Mirror Lake Inn in Lake Placid
By:

Carolyn Kavarnos

Posted:

Sep 6th, 2018

Blog:

Mommy Ramblings
We had a very fun and exciting summer and visited many great places. Toward the end of August, we went to Lake Placid. Even though we live in New York State, we had never been to Lake Placid. Living in the Catskill Mountains, I was under the impression that the Adirondack Mountains were more or less the same. Living on a lake myself, I just never felt an urgency to travel up that way. I am so glad we did though because it is so very different.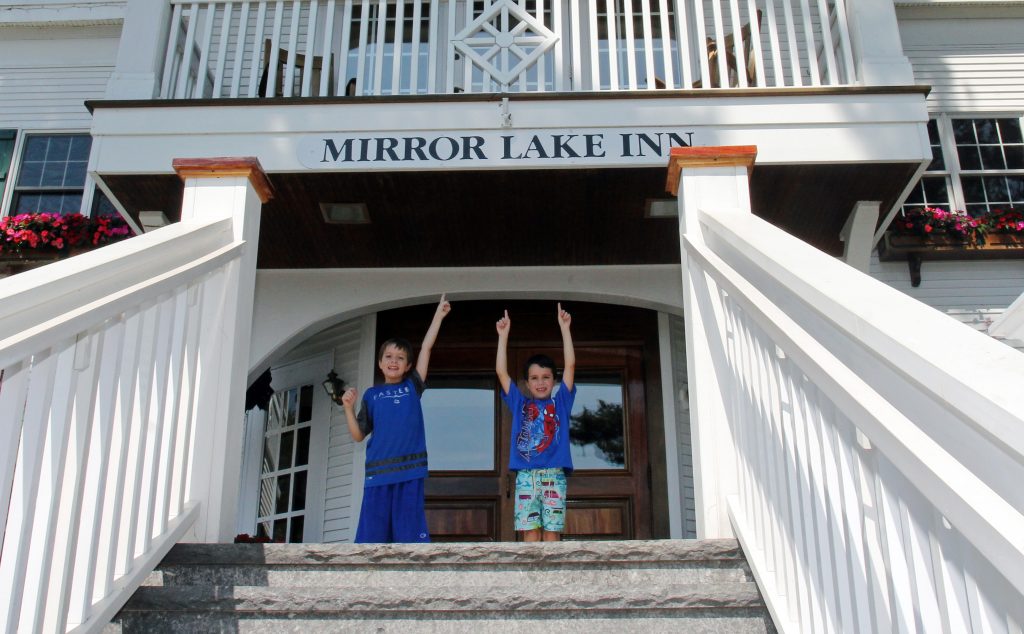 I was truly amazed at how traveling a few hours in my home state brought us to a place that we were in awe of. As my husband and I started getting closer to Lake Placid we were so moved by the beauty of the majestic mountains. I think as we get older, we appreciate the beautiful landscape of our great country more and more. My husband had me snapping photos on the highway. Don't worry I was not the one driving.
We made our way through the shop lined streets of town to The Mirror Lake Inn. Family owned since the 1930's this resort has been owned and operated by Ed and Lisa Weibrecht since 1976. Their son Andrew's Olympic medals hang behind the front desk. The Inn overlooks Mirror Lake and every room has a lake view. There are always freshly baked chocolate chip cookies in the lobby along with coffee and tea.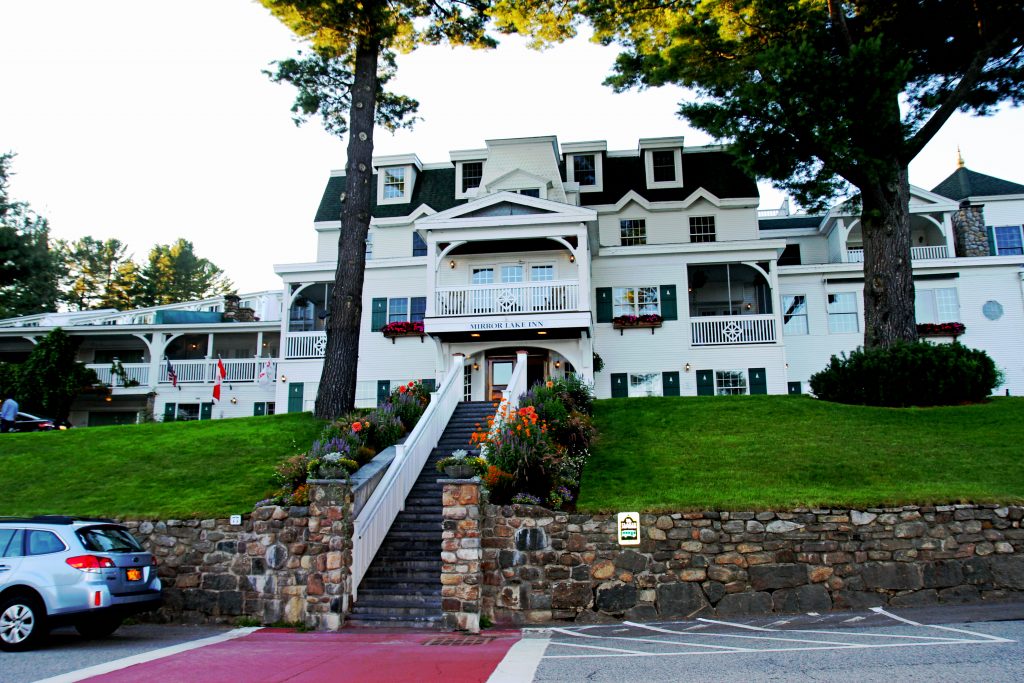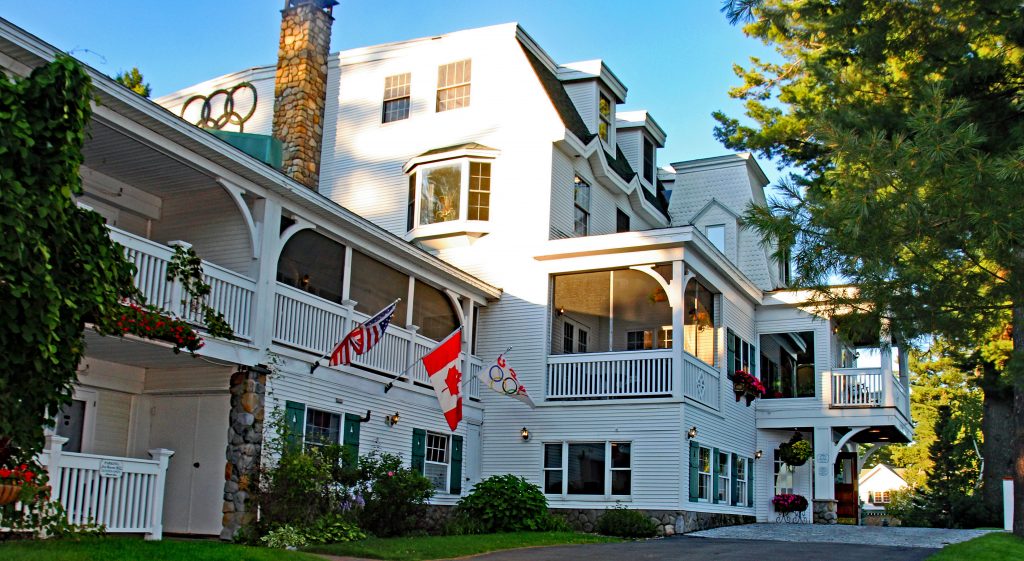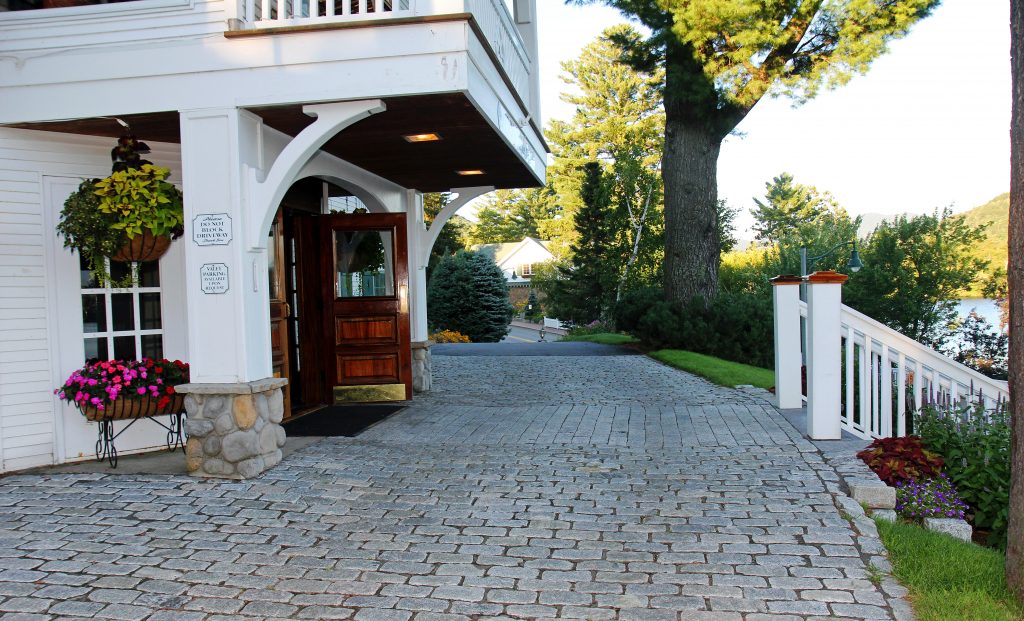 The staff at the Mirror Lake Inn were so nice. Sandy Caligiore the PR Representative for the resort made sure everything was set up and ready for our arrival and helped us plan our getaway. The staff was there to assist us with anything we needed and were always around to greet us with a smile. We were so grateful for the warm welcome, luxurious accommodations and world-class dining they provided for us during our stay.
Our room was comfortable with a nice sitting area overlooking the lake. Waiting in our room for us was a nice fruit, cheese and cookie plate and 4 Saratoga sparkling waters.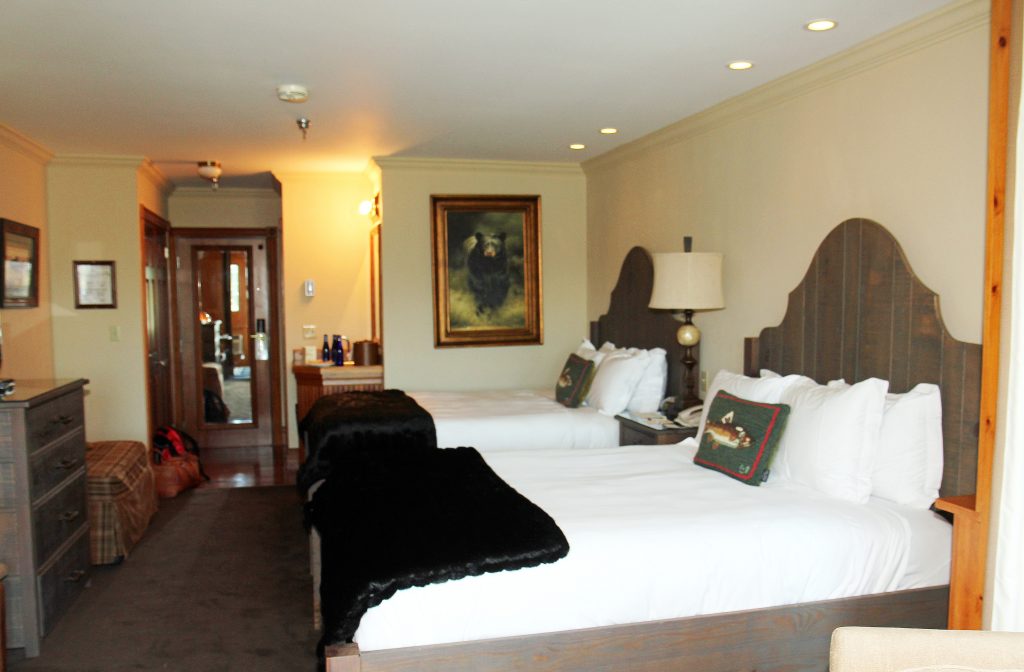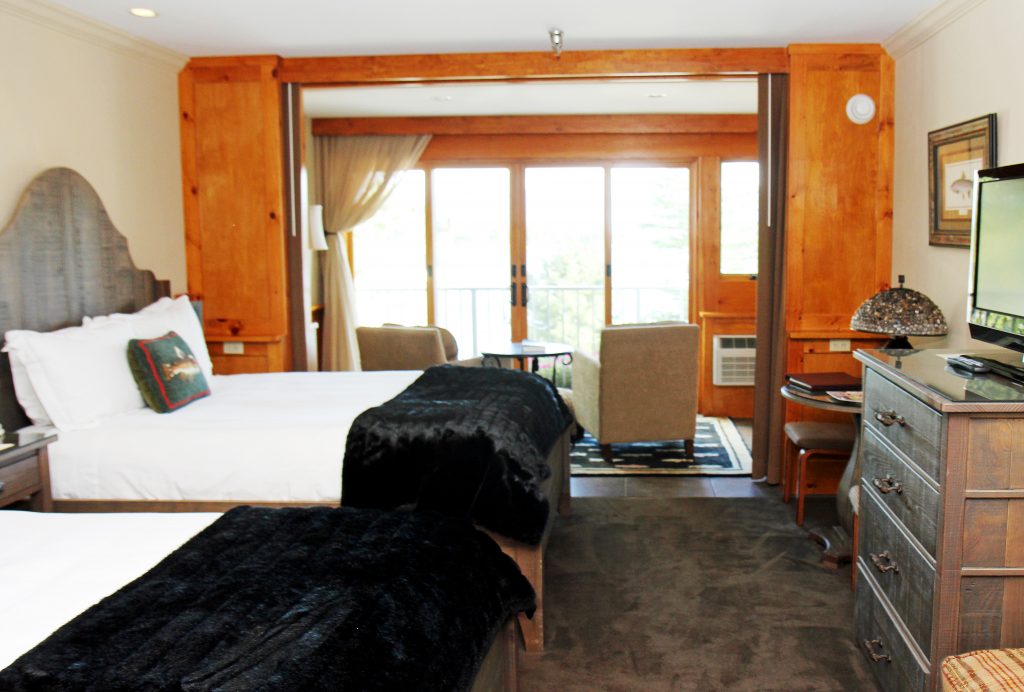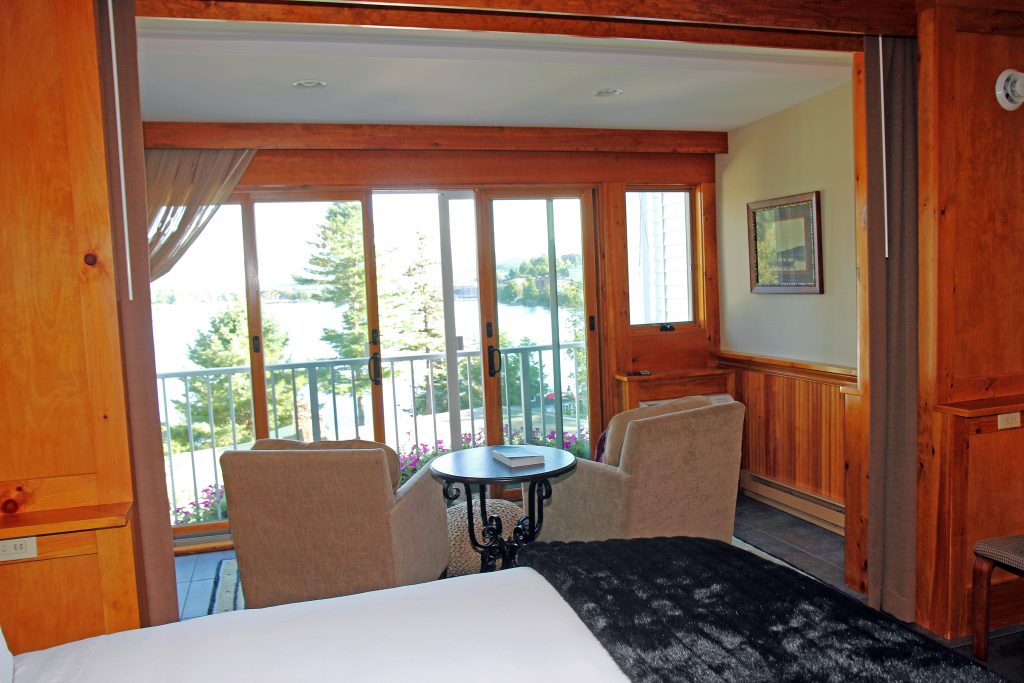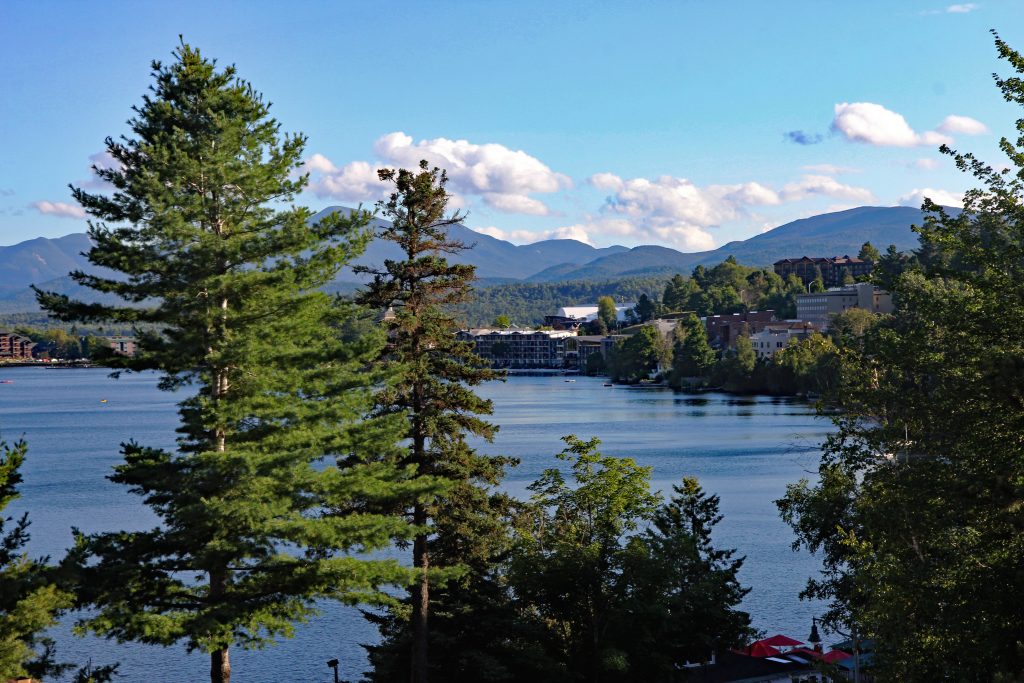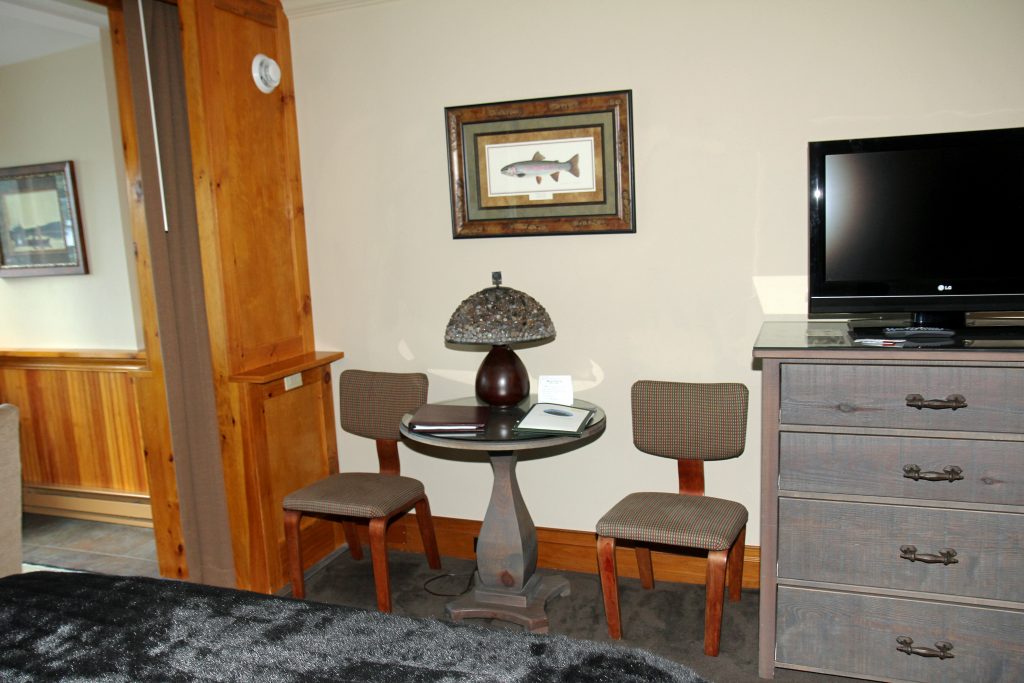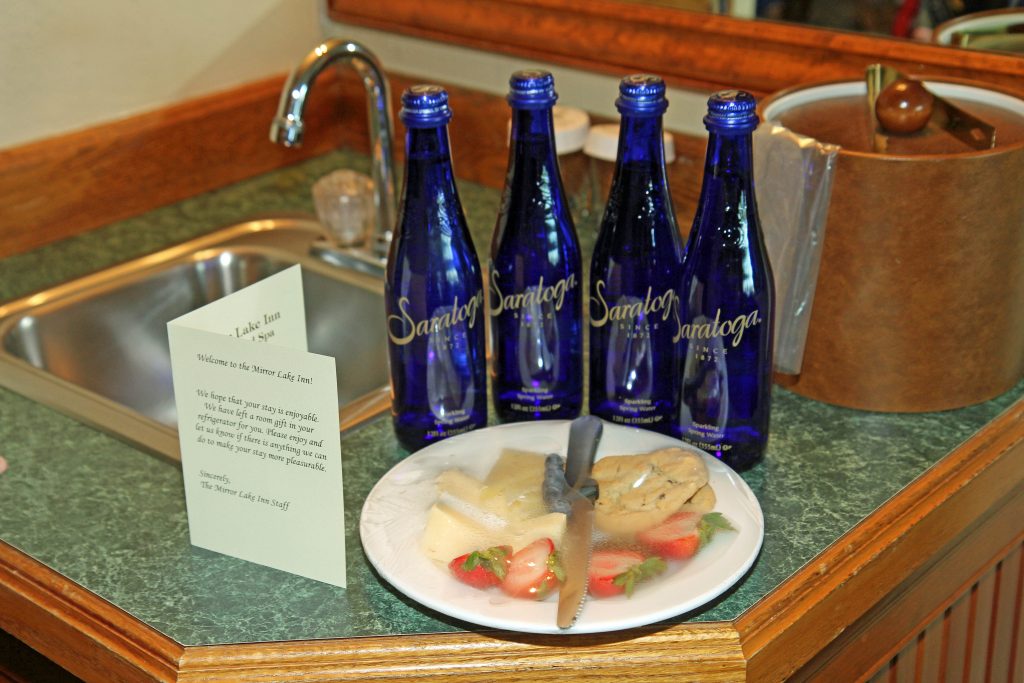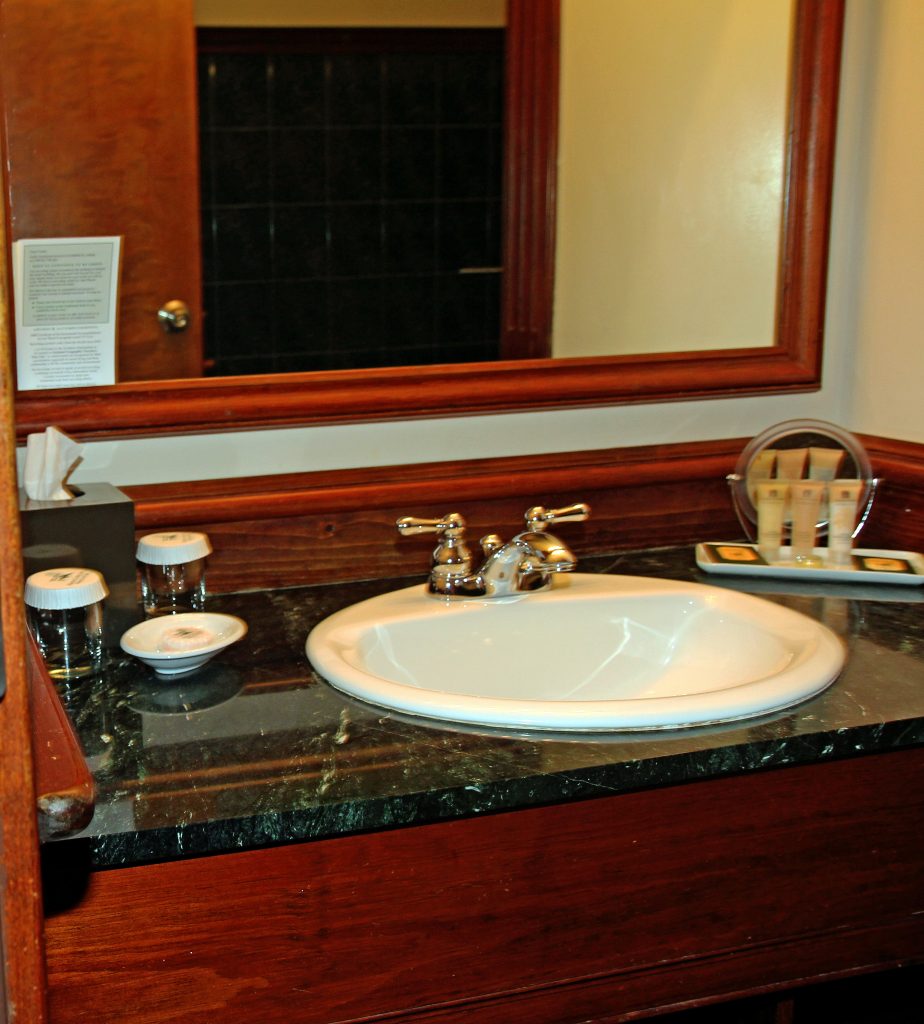 We had dinner at the Taste Bistro our first night and it was fabulous. The menu is full of comfort foods infused with French, German and Italian elements. We started with their signature Fried Brussels Sprouts served with fresh lemon and sea salt. Our boys had the Kilcoyne Farms Burger which is of a half-pound of local beef served on a house-made kaiser roll with house smoked bacon, caramelized sweet onion, lettuce, tomato and NY sharp cheddar cheese.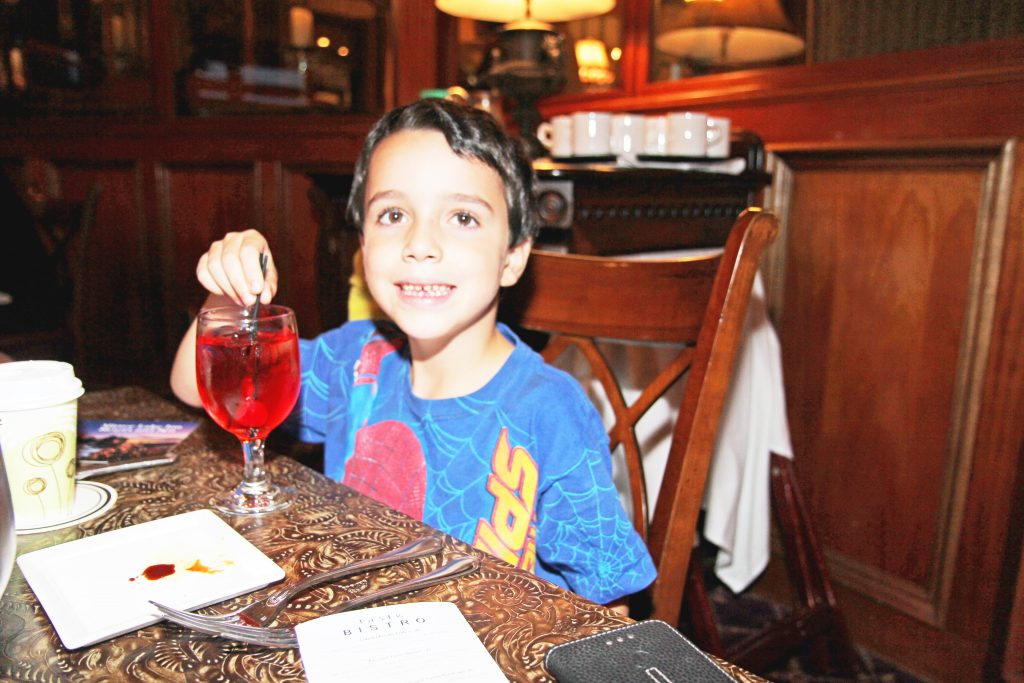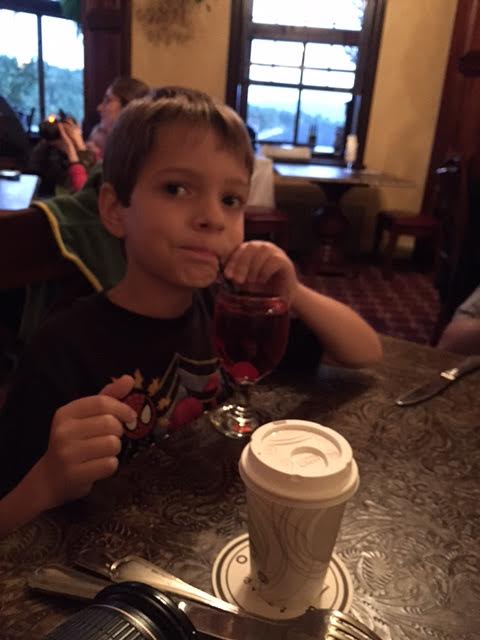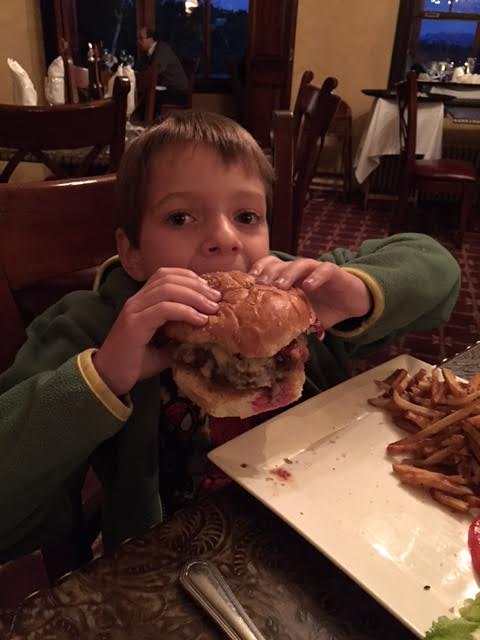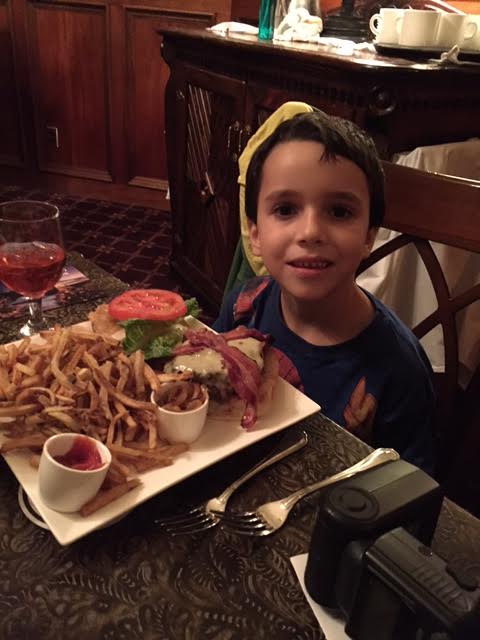 I had the marinated and Seared Tenderloin Beef Tips served with mashed potatoes, farm vegetables and balsamic onions. My husband had the Kilcoyne Farms Pot Roast made from pasture-raised local beef, caramelized root vegetables, and local potatoes. The atmosphere, food and service was astounding. The boys had Shirley Temples and my husband and I had fresh lemonade. We even shared some chocolate cheesecake with fresh berries for dessert.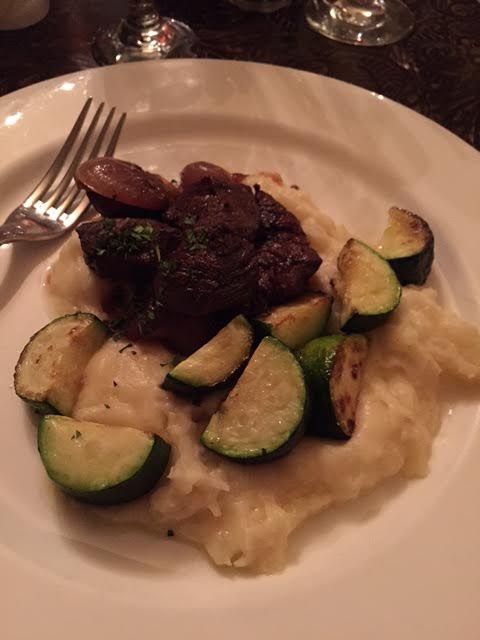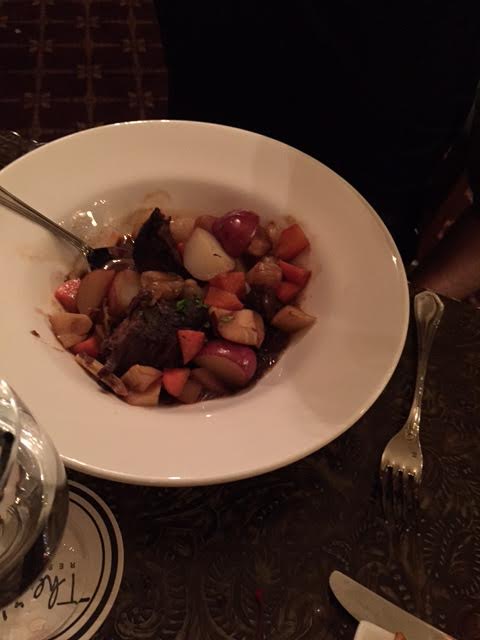 The boys wanted to swim in the indoor pool so we made our way down to the pool inside them main Inn on the lower level. It was nice and warm and had a very large whirlpool tub and large pool with a waterfall and bridge feature. There were nice chairs and lounges around to relax on as well as loads of soft fluffy towels for drying off.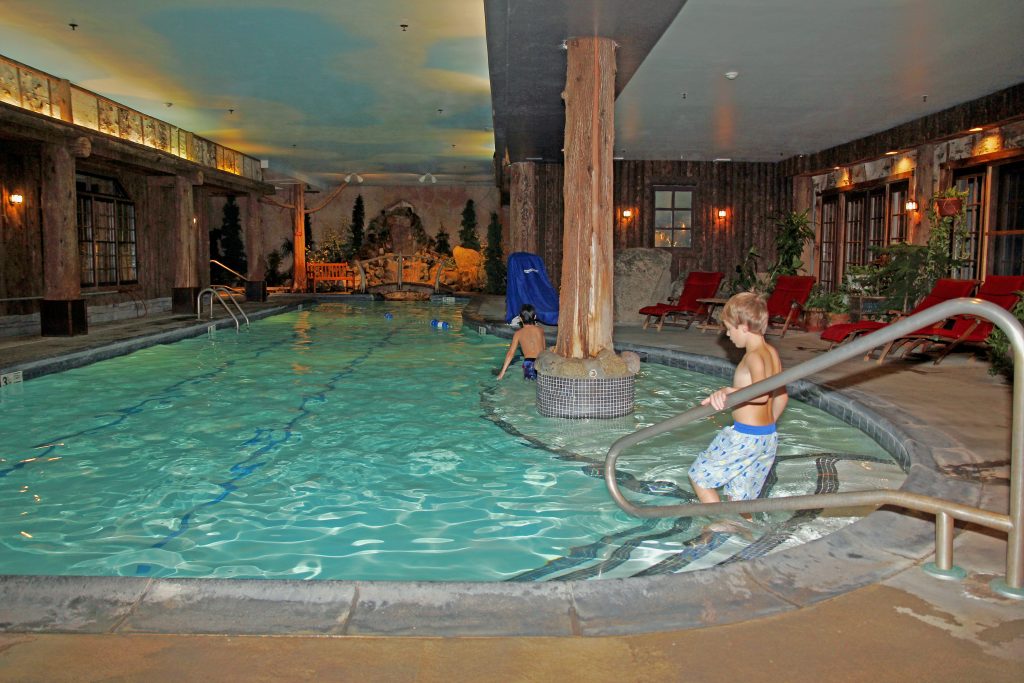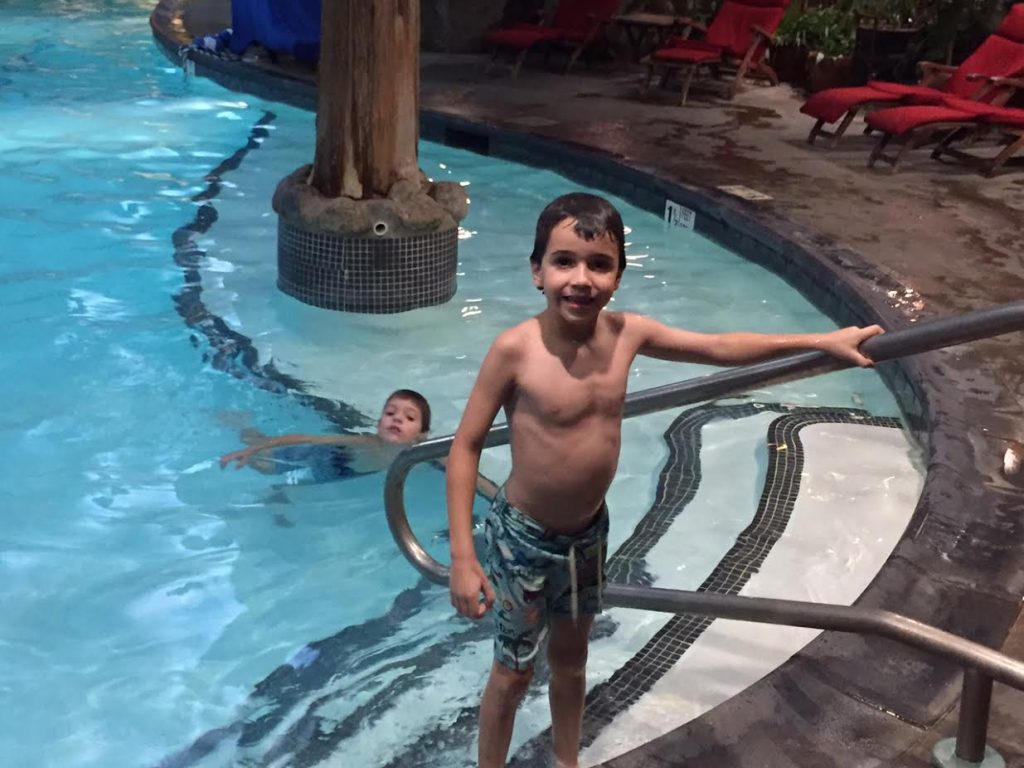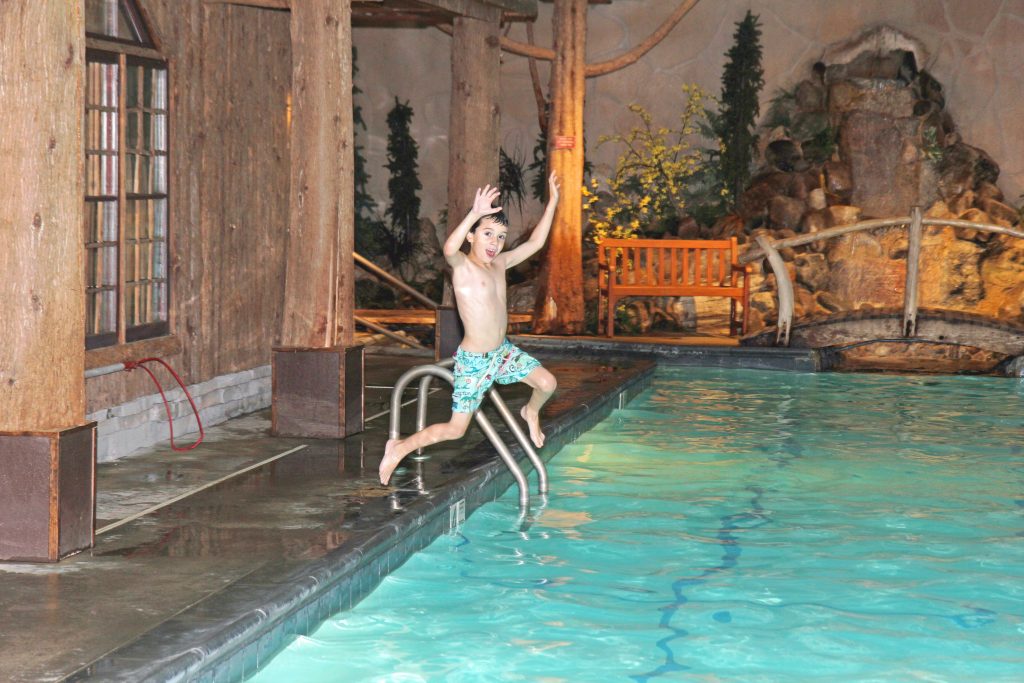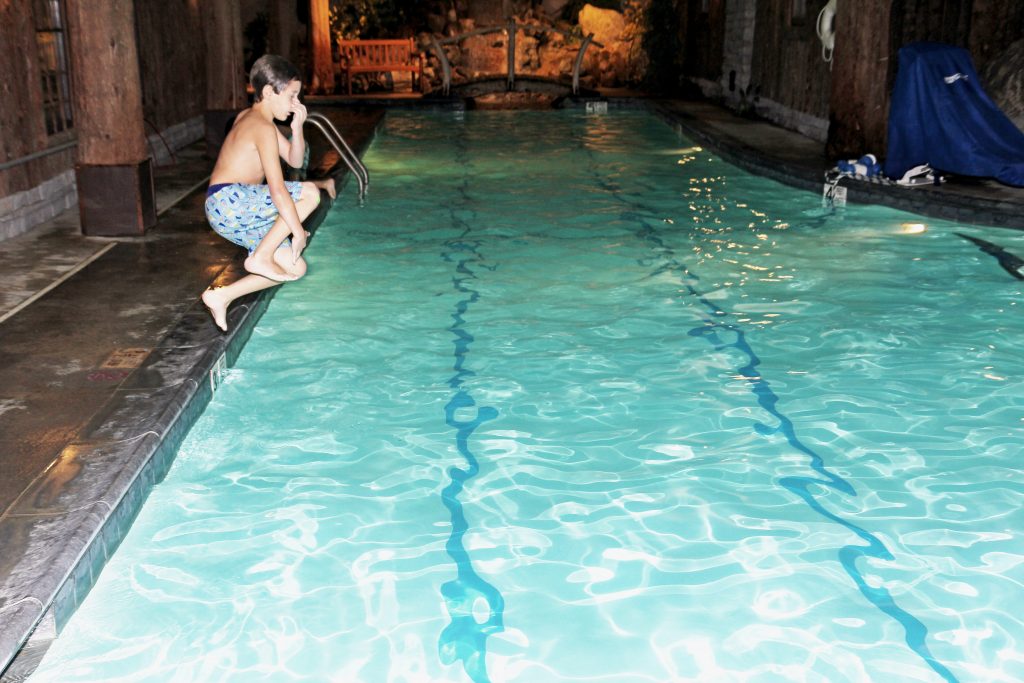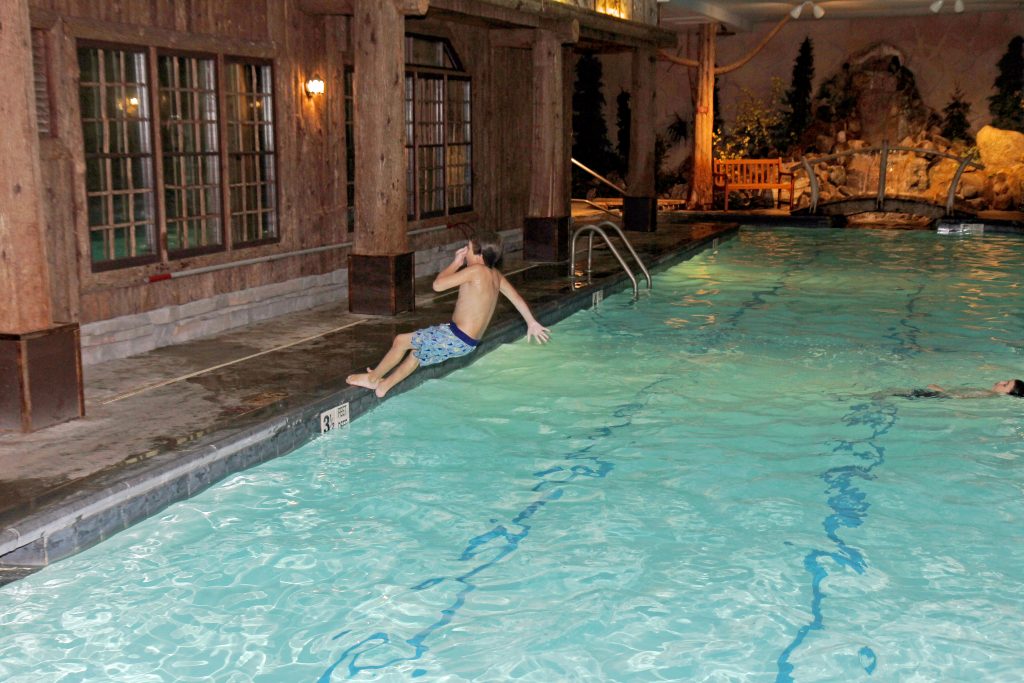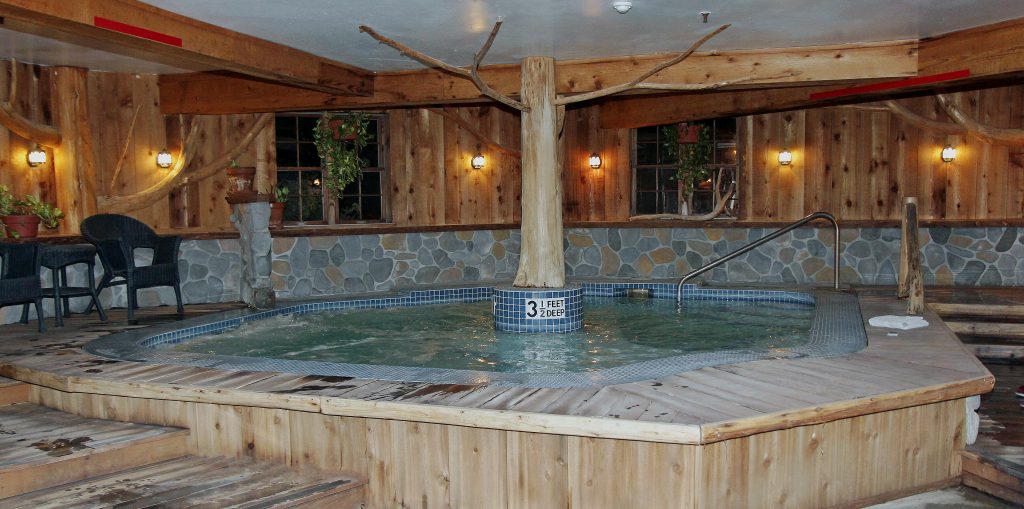 They were pretty exhausted after swimming and we made our way up to our room where they promptly fell asleep. In the morning we had the Adirondack Breakfast Buffet at The View restaurant and it was so good. A very nice assortment of eggs or omelets cooked to order, french toast, bacon, sausage, cereals, fruit, yogurt and so much more.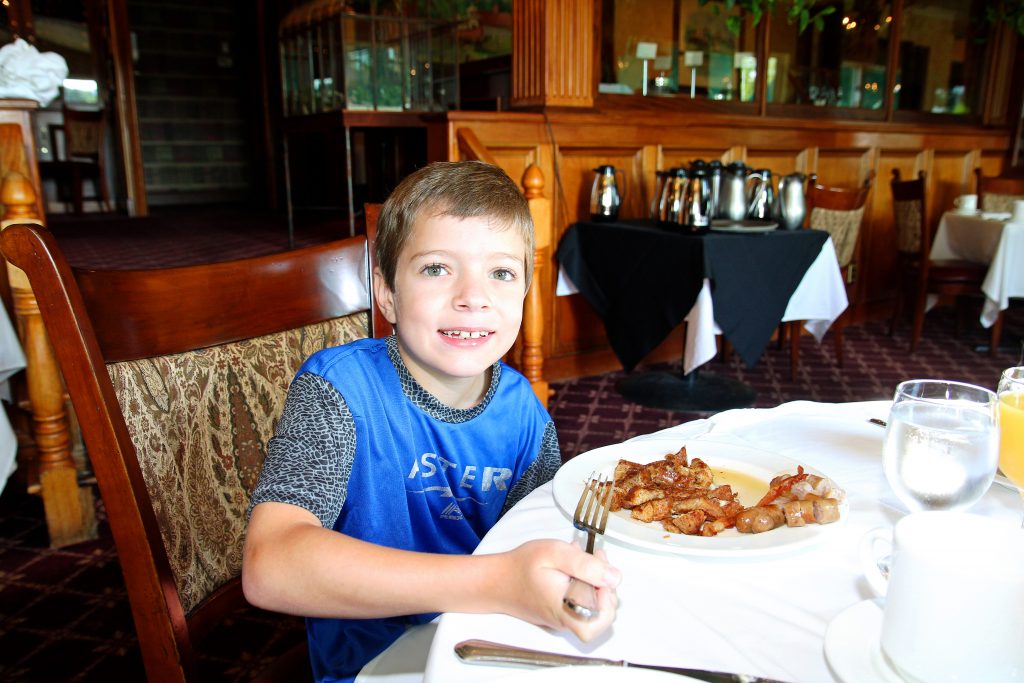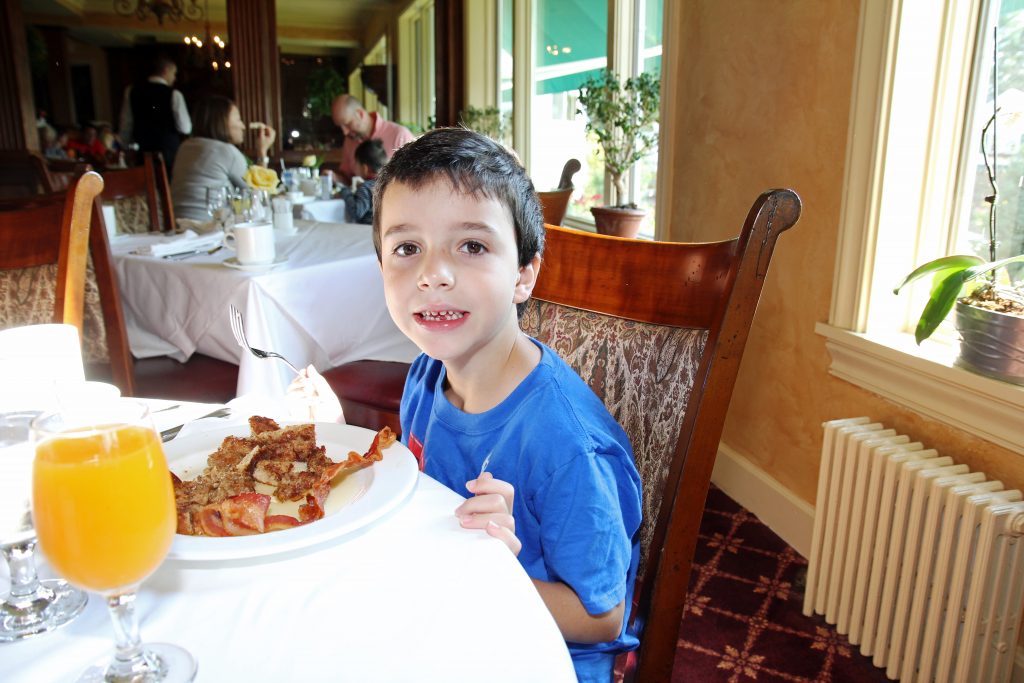 After breakfast we had to go to Plattsburgh to get a battery charger for my camera. I have never left a charger home and this was a first. I could have kicked myself but we had to make the drive since there was nothing available any closer. When we returned we went down to the lake and the boys swam and then collected rocks that we are going to put in a jar as a memento.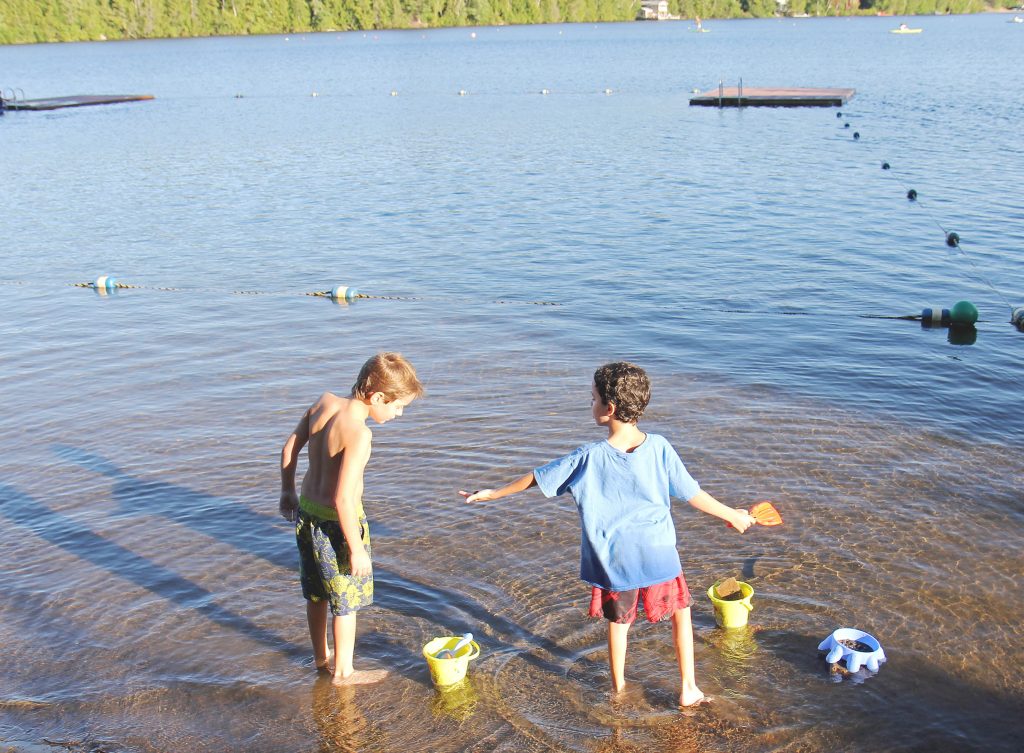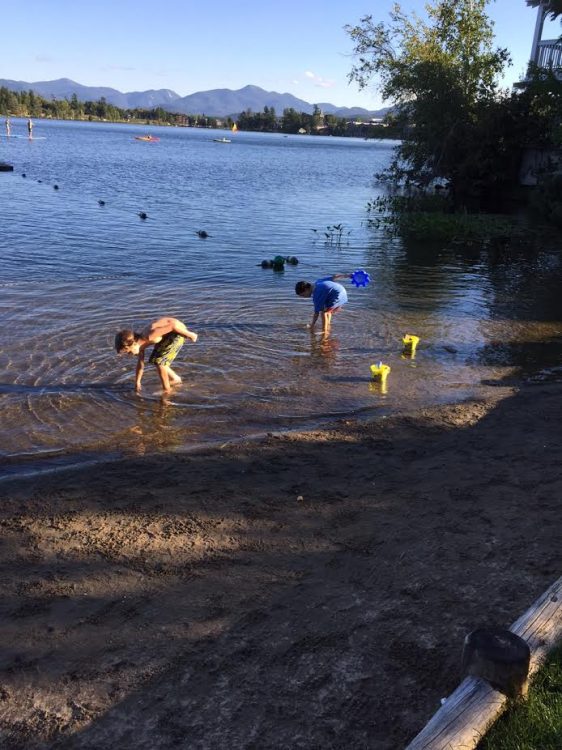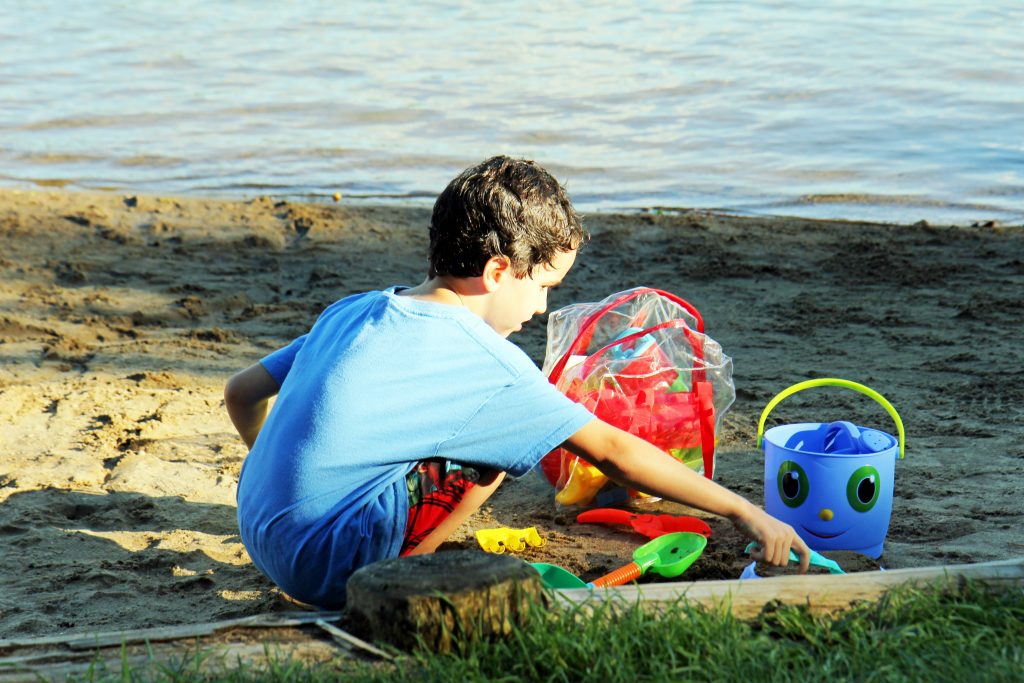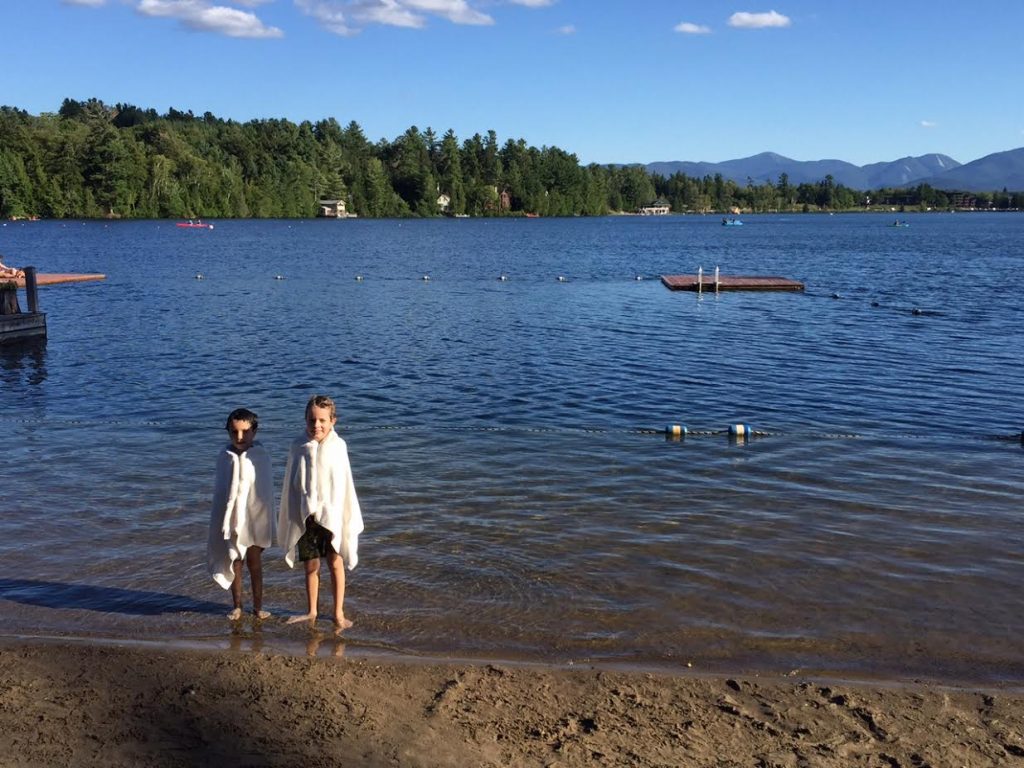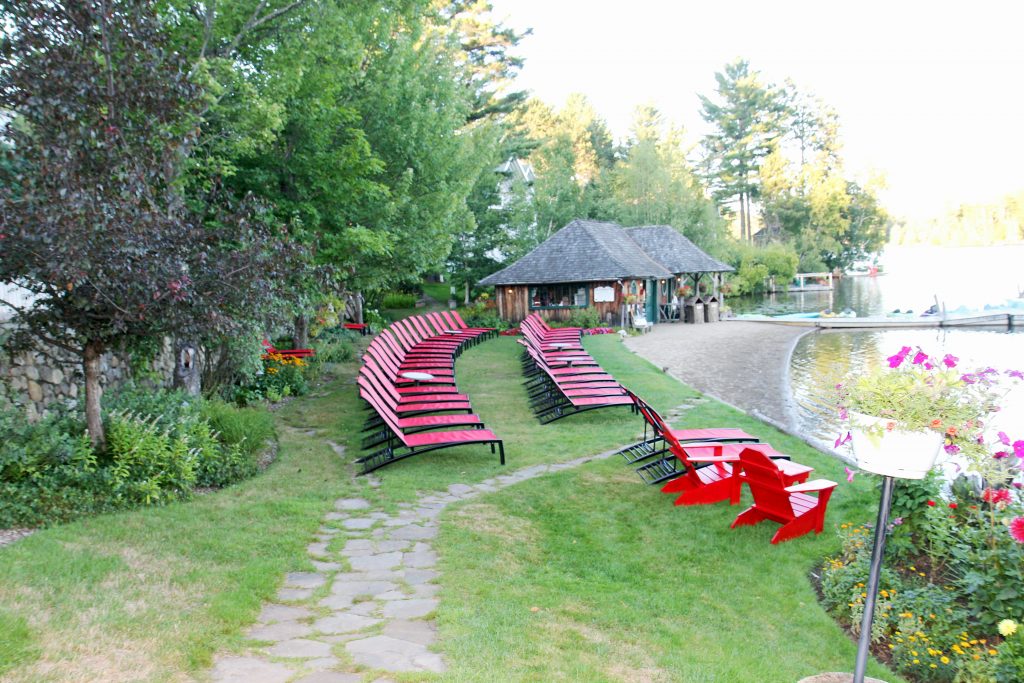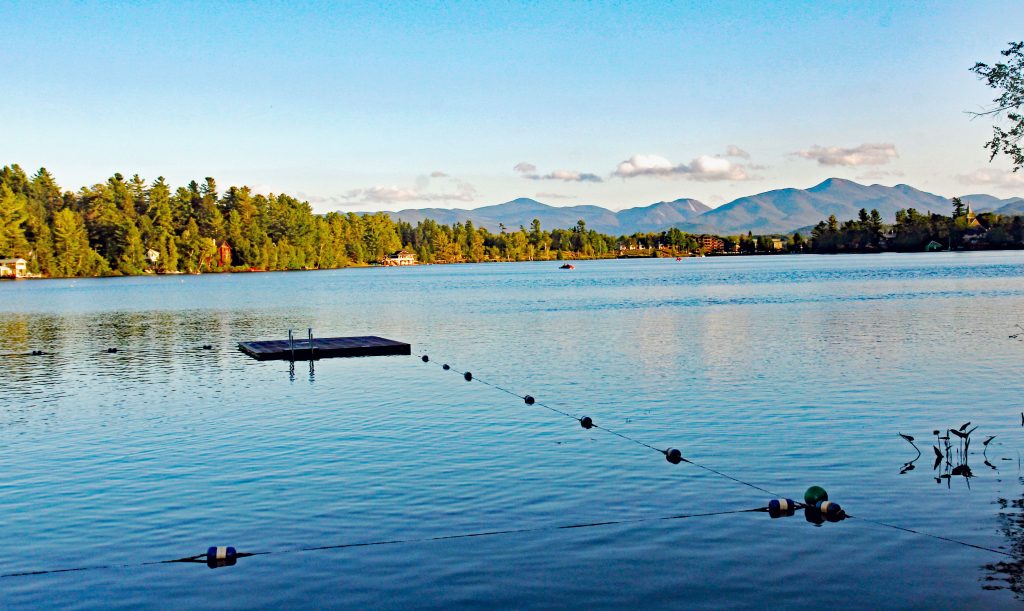 After that we had a dinner reservation at The View restaurant, a 17 time winner of the Wine Spectator's Dining Guide Award.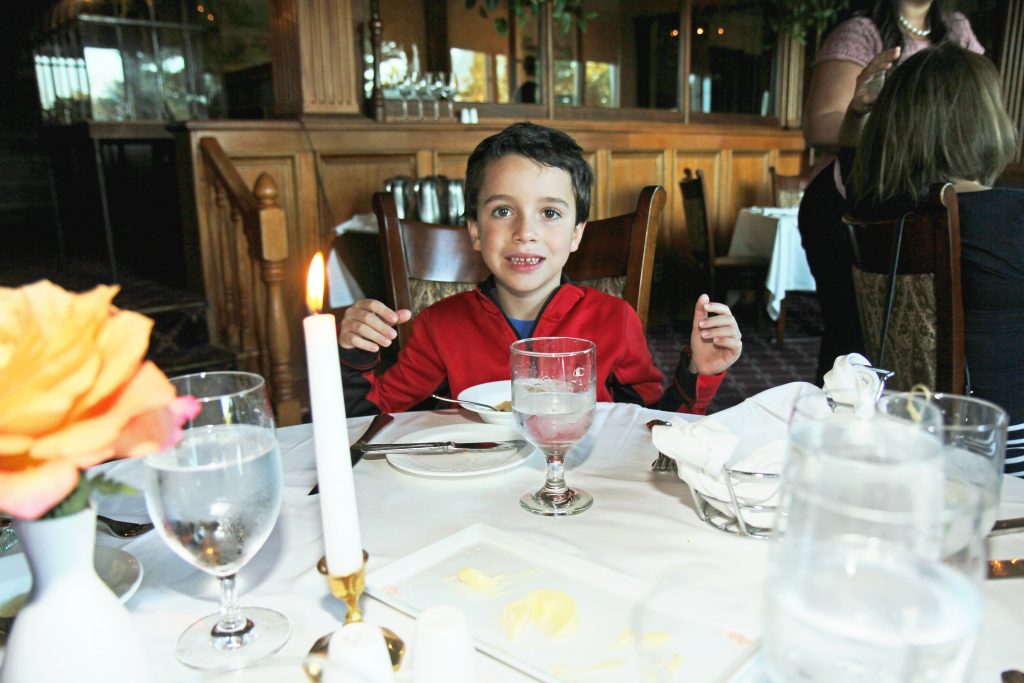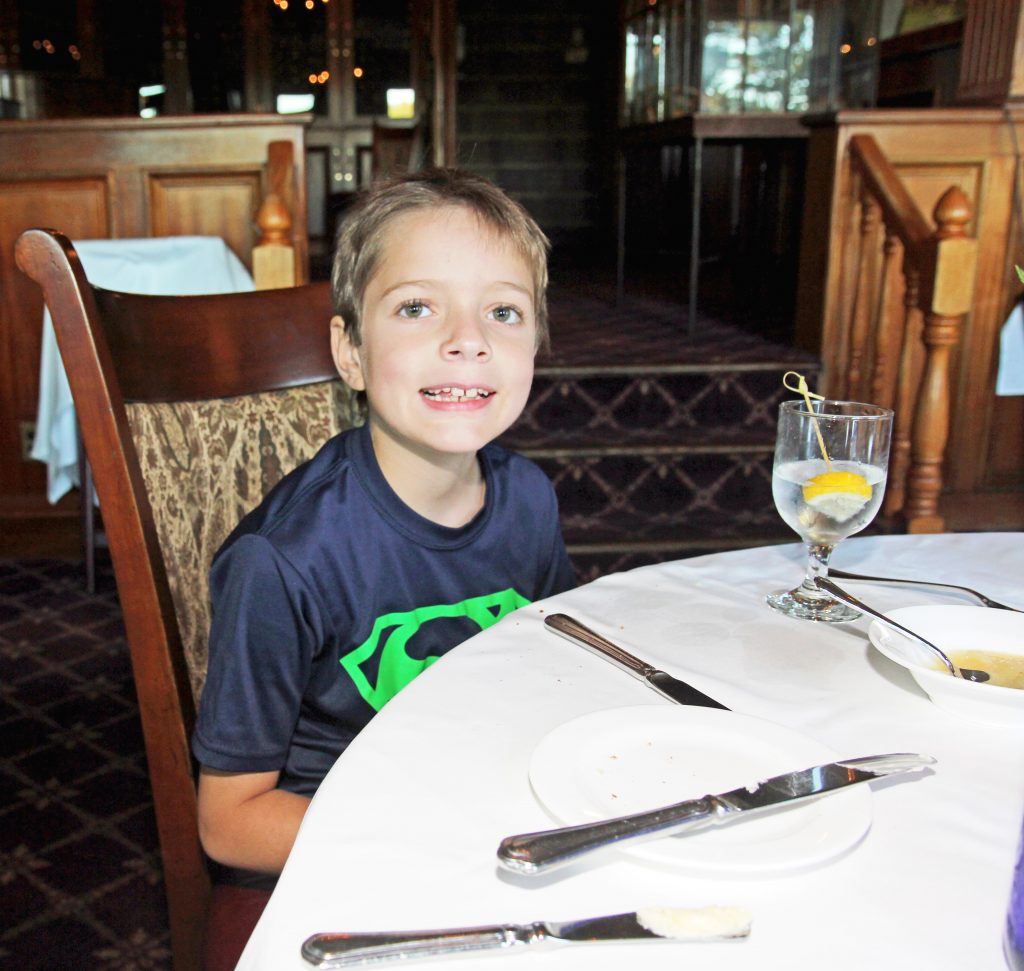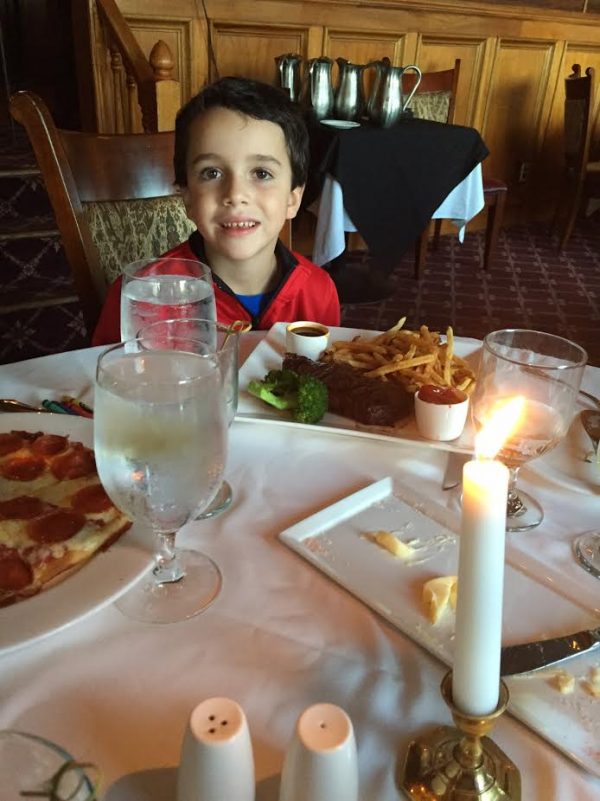 My husband and I had the Prime Beef Filet grilled and finished with Maldon sea salt, potato pavé, baby vegetables, glazed cipollini onions, tarragon butter and pinot noir reduction. The filet was exceptional, my husband said it was the best he has every had and I have to agree.
We both had Cappuccino and Cheesecake for dessert and the kids had Ice Cream.
After dinner we all went swimming in the indoor pool.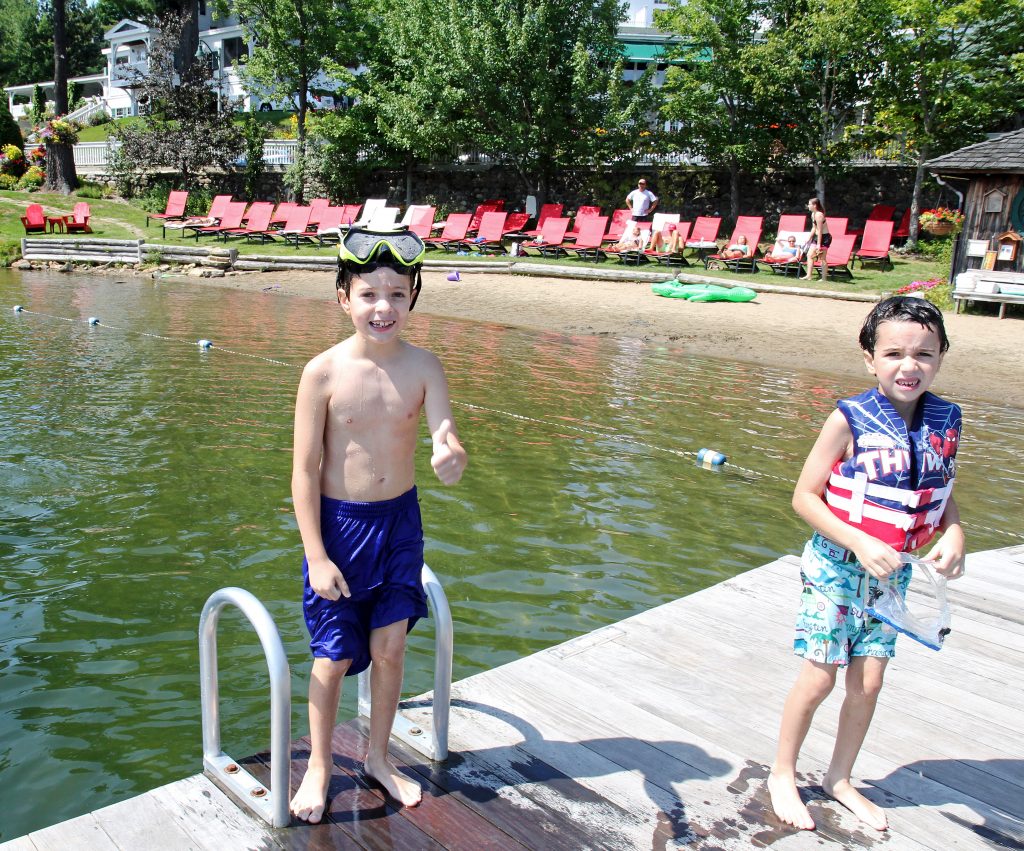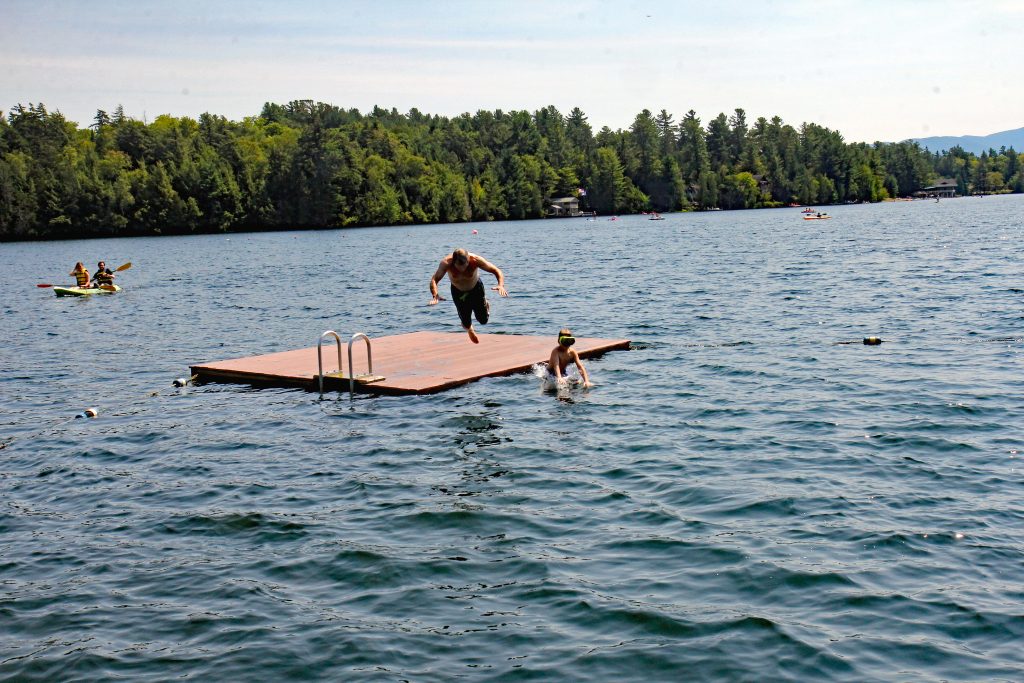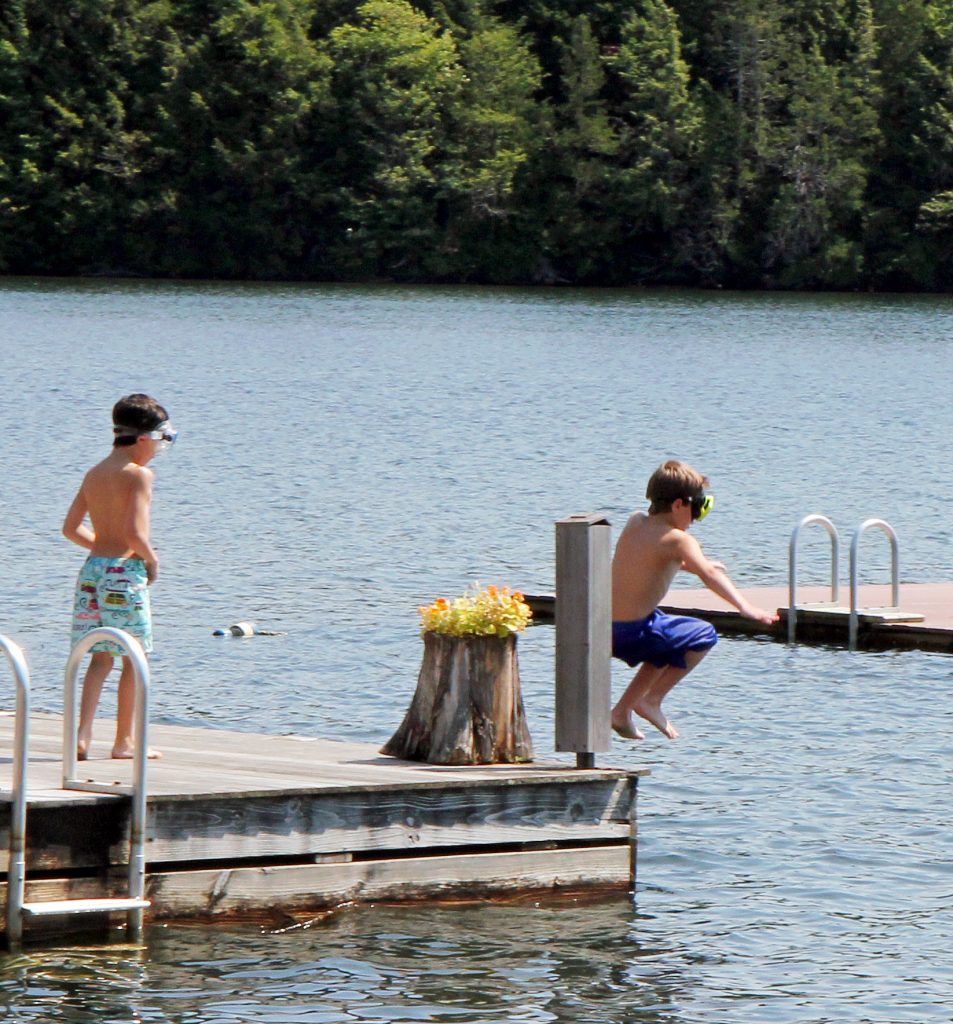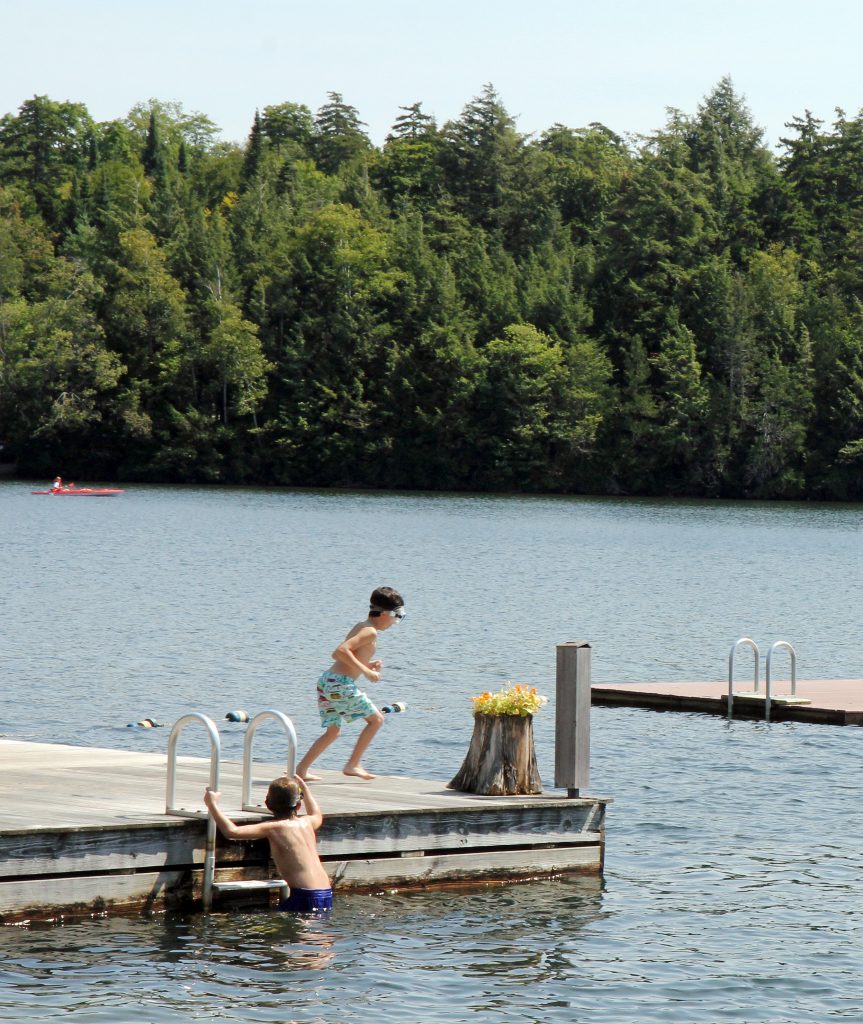 After the lake, the boys decided it was time to go to the outdoor pool, so we ventured up and spent some fun time in there. There are plenty of lounges, tables and chairs around the pool and the view of the lake from the pool is beautiful. It is very peaceful and serene all around.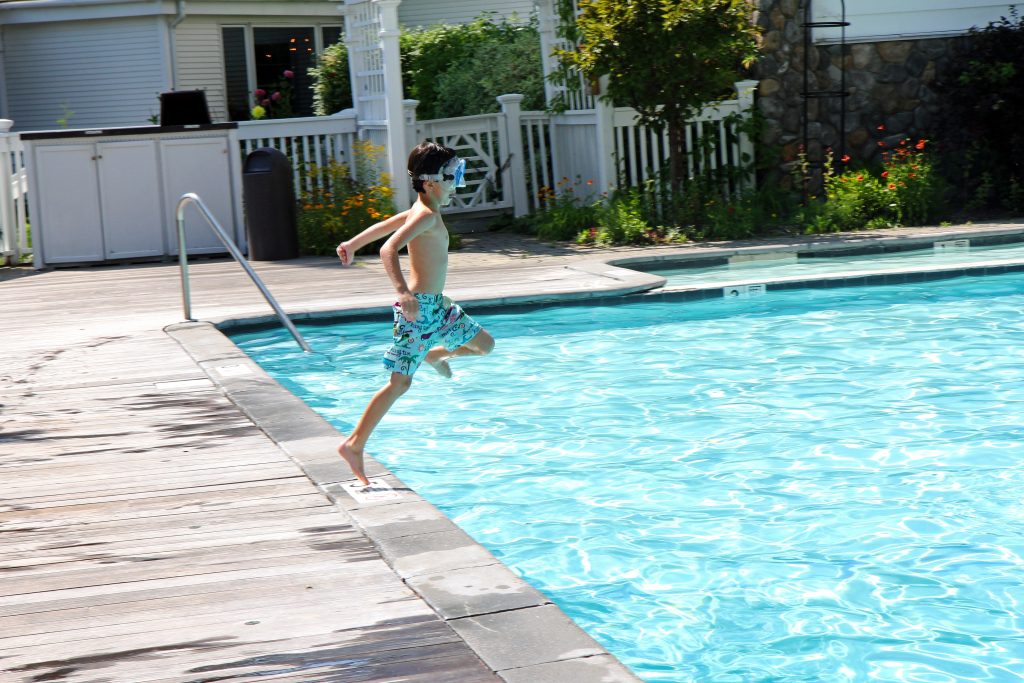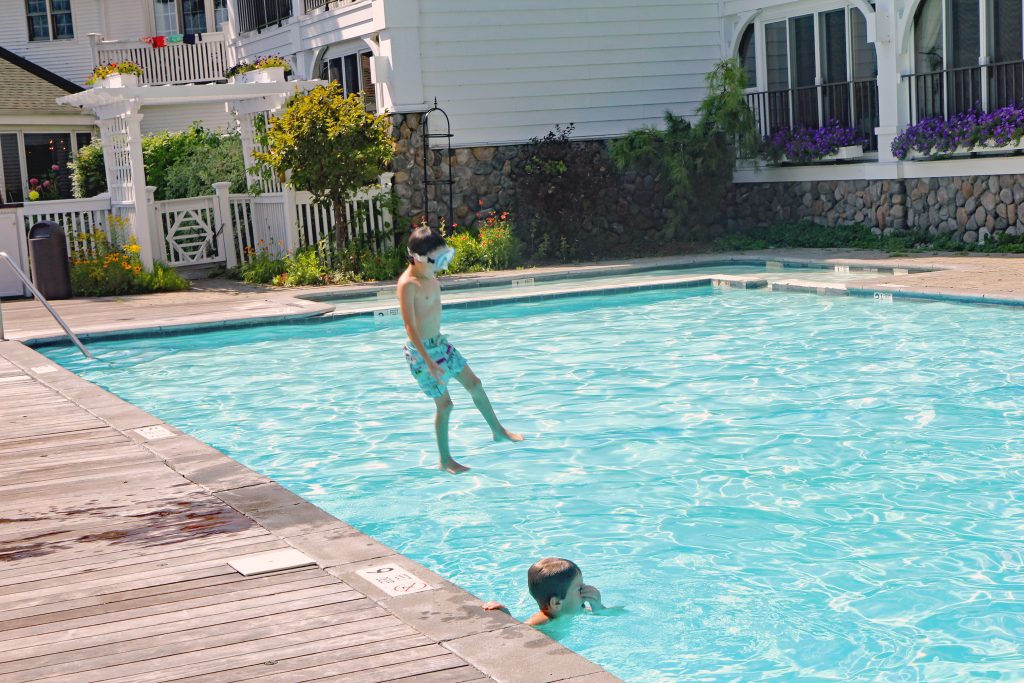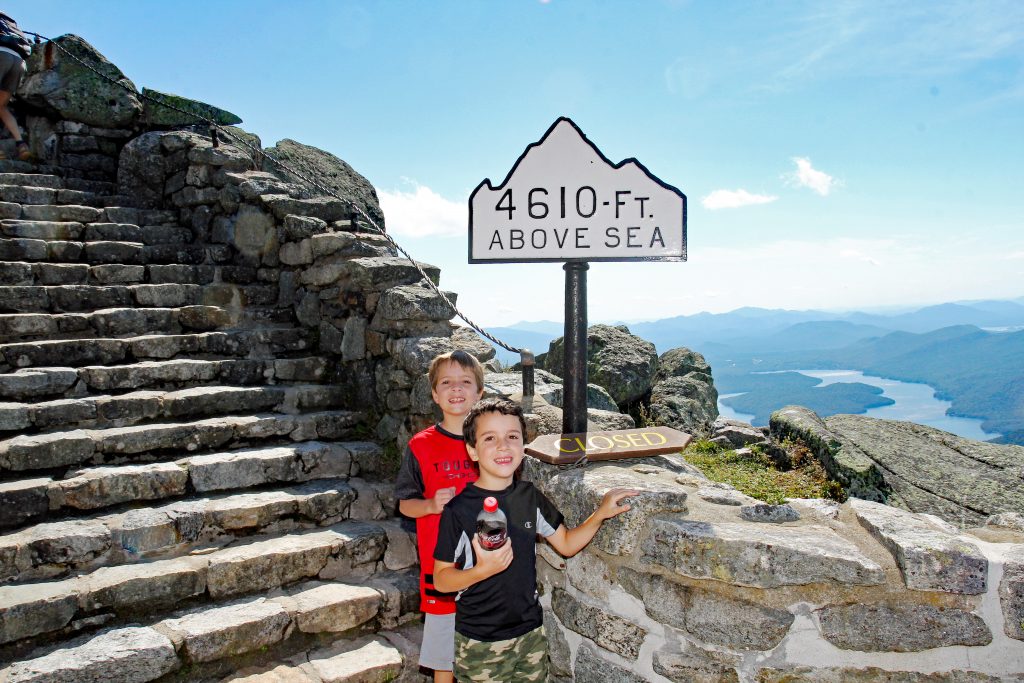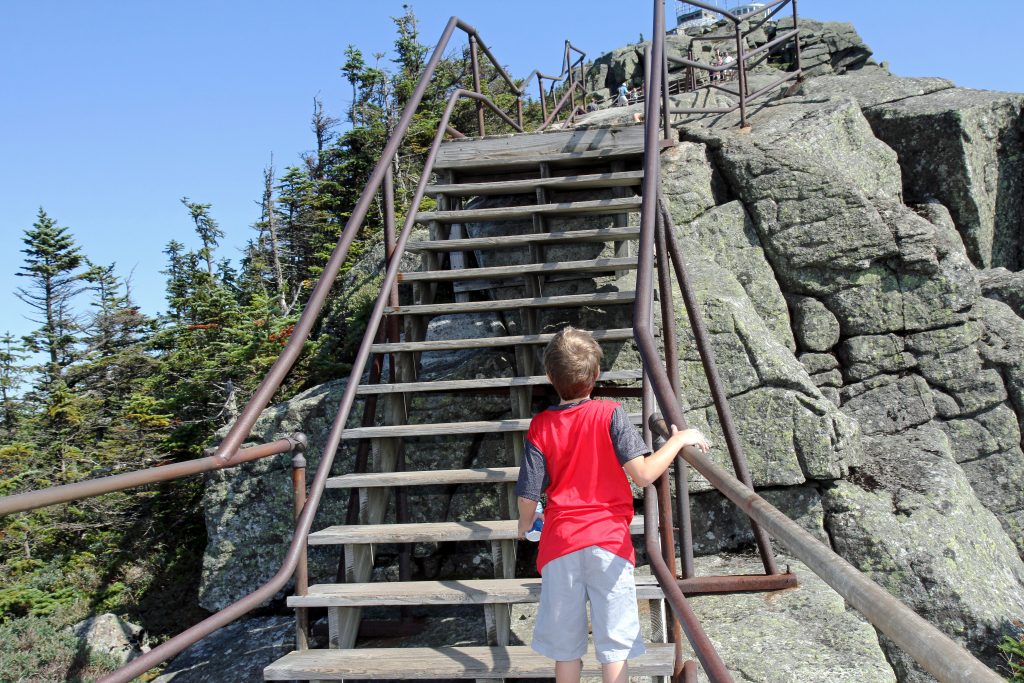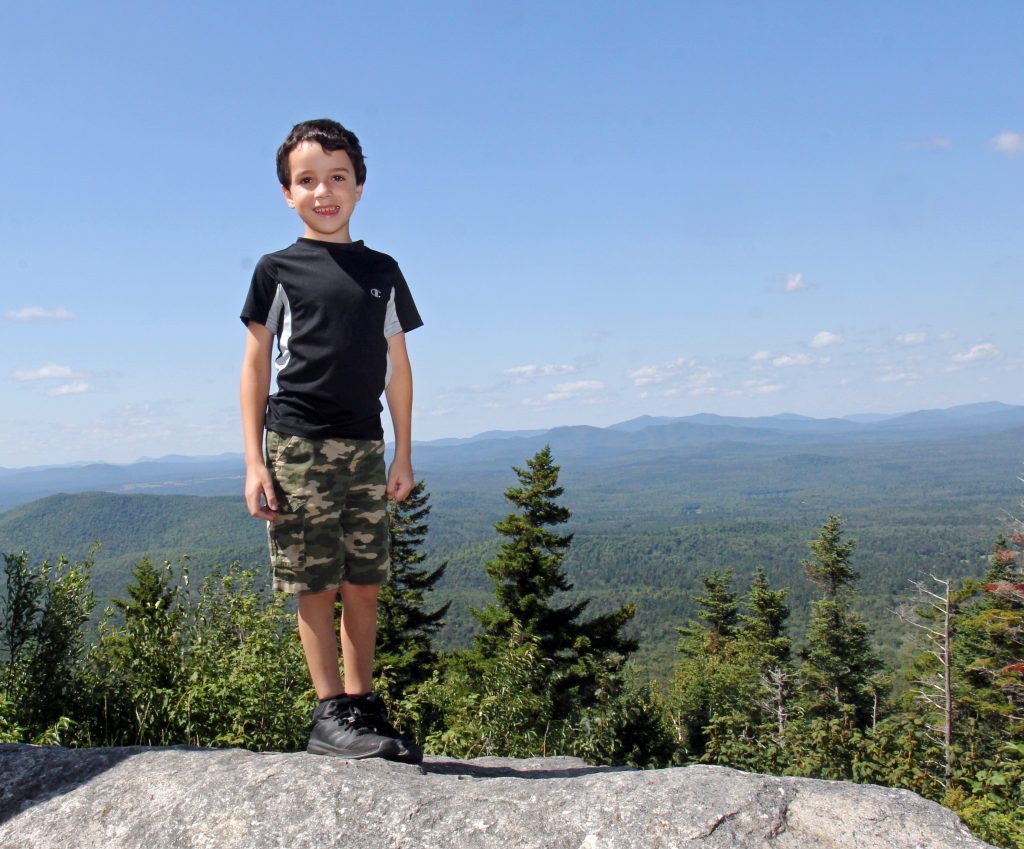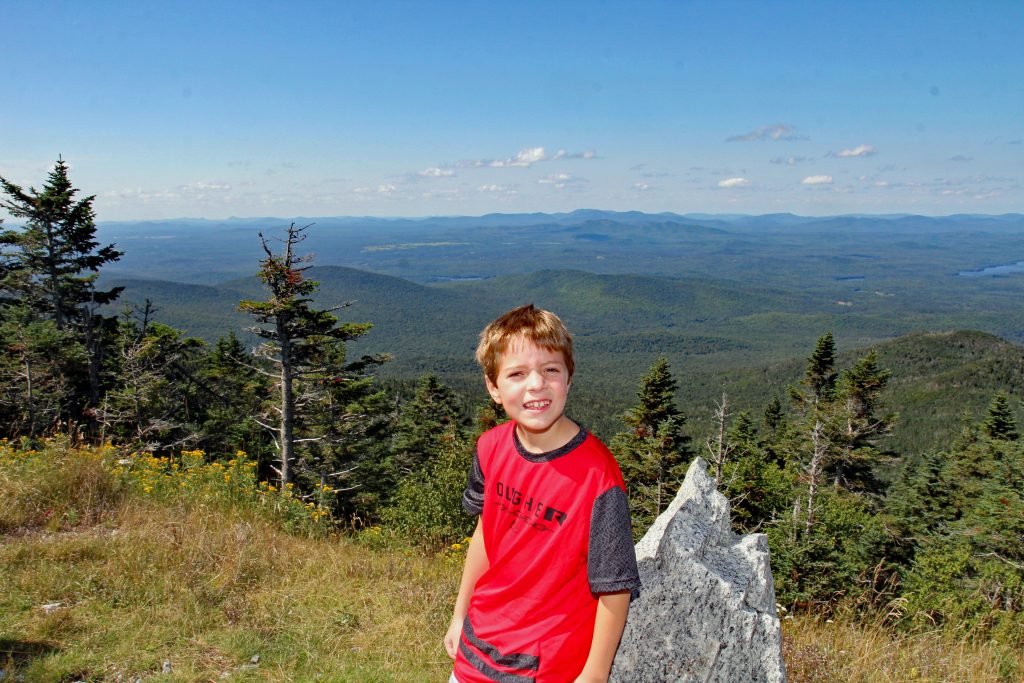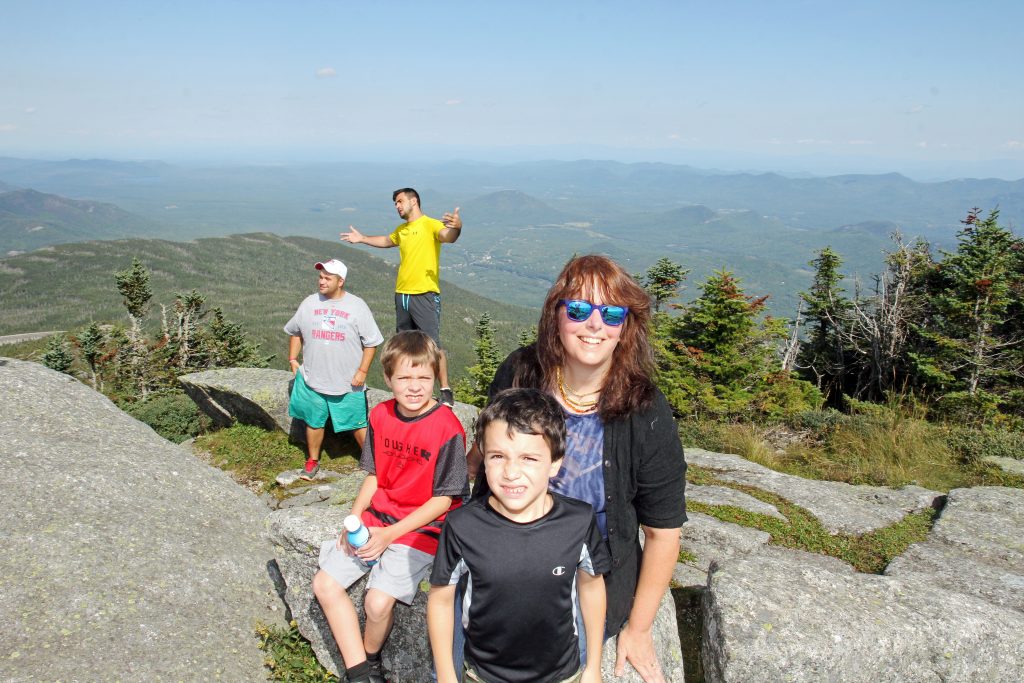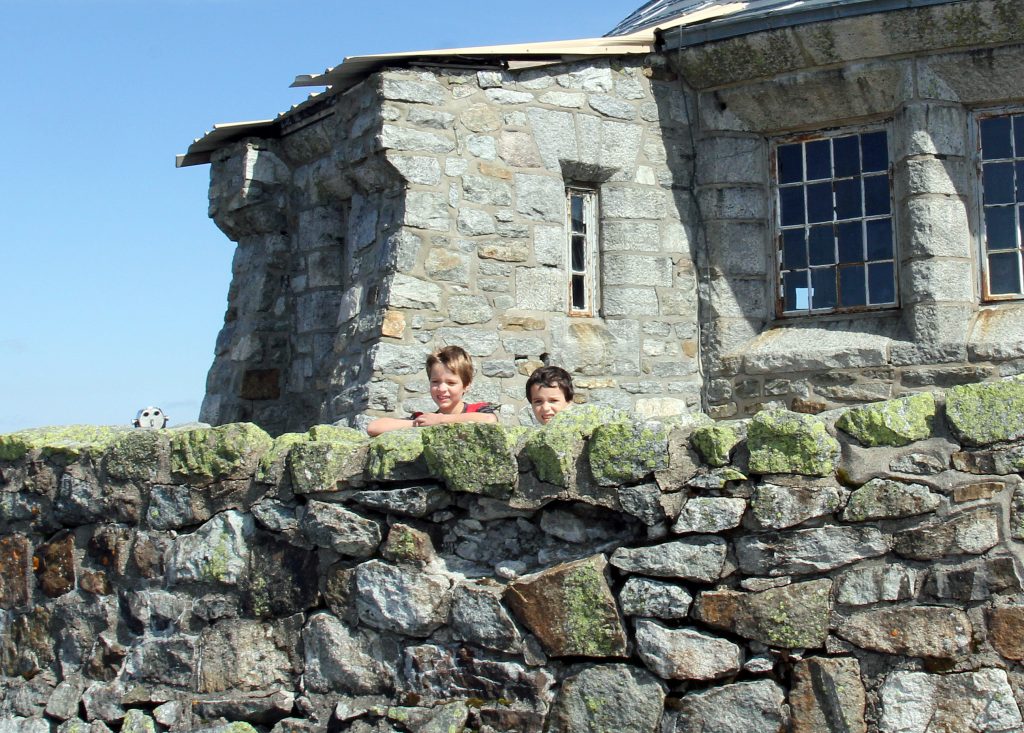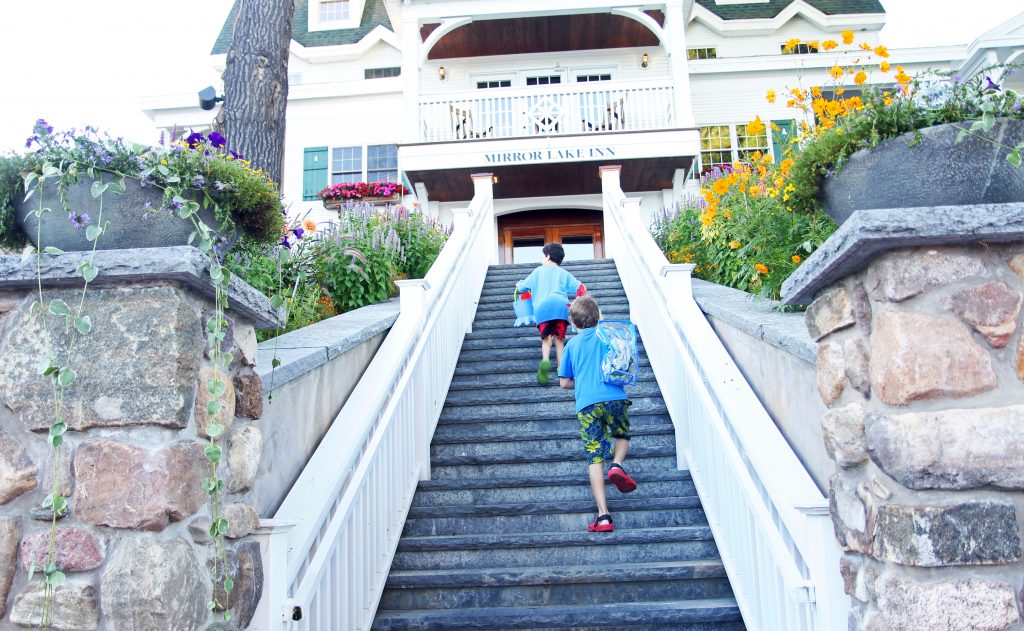 There is a spa downstairs for full pampering as well as a gift shop where I picked up a Mirror Lake mug to reflect on our time spent there whenever I enjoy my coffee or tea. Our days at The Mirror Lake Inn were truly a grand experience that we cannot wait to repeat very soon. Next time we want to go with all of our kids to make some great memories!
Let me know if you have ever visited The Mirror Lake Inn or Lake Placid? If not, is it a destination you are
considering? Feel free to answer in the comments, I love to read your thoughts. You can book a reservation on their website or connect with them on Facebook, Twitter and Instagram.